Your Office Is Teeming With Germs, Especially If You're Male
For every cubic meter of office air, there are billions of bacteria floating around. But how about on common surfaces like computer keyboards and telephones?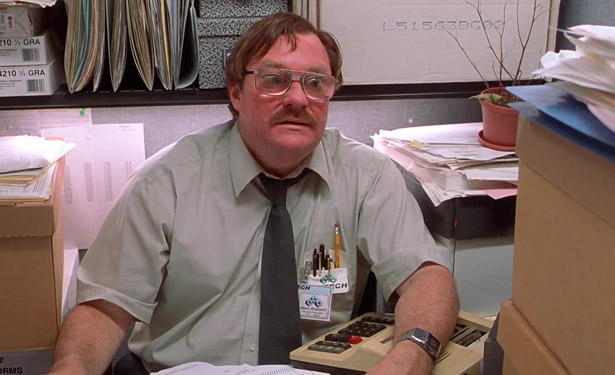 Twentieth Century Fox
After reading this, you might want to wipe down your office -- or at the very least, start washing your hands more often.
In a nationwide study of workplace bacteria, researchers have stumbled upon damning evidence that men are slobs who smear their germs all over the place. After taking swab samples of office desk chairs, keyboards, mice, and telephones, microbiologists from the University of Arizona found that men's offices have between 10 and 20 percent more germs than those of their female colleagues.
That's because men, who tend to be physically bigger, have a lot more bacteria to spread around, the scientists wrote in PLoS One:
[Men] have a correspondingly greater skin surface area, as well as nasal and oral cavities and, therefore, a proportionally greater surface area for bacterial colonization. Thus, in addition to being less hygienic, it is possible that men may also shed more bacteria into their surrounding environment.
But women, don't think you're off the hook. Among all the samples -- drawn from three different office buildings in New York, San Francisco, and Tuscon, Arizona -- chairs and telephones were the most germ-laden, followed by keyboards. That held true for both male and female office workers.
Other interesting findings: the environmental bacteria found in the Tuscon offices actually differed from those found elsewhere, a result the scientists attributed to Arizona's drier environment. But most of the microbes discovered came from human oral and nasal cavities, or from skin.
"We also found a surprising number of bacterial genera associated with the human digestive tract," the researchers wrote.
How those got there is a mystery.