What Happens When an Exercise Pill Lands in a Pharmacy Near You?
Scientists in Switzerland have discovered a hormone that makes mice work out harder. Could an exercise pill do the same for humans?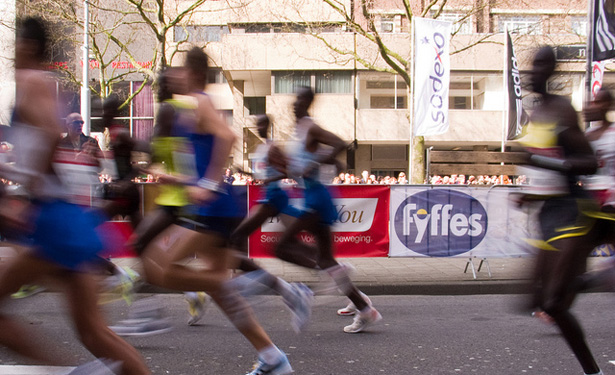 Getting off the couch to exercise seems so simple in principle, yet so difficult in practice. Luckily, researchers in Switzerland may have just identified a way to solve your motivation problem.
By boosting a hormone called erythropoietin (also known as "Epo"), scientists at the University of Zurich were able to increase "maximal exercise performance" in mice. Their results, published last week in the Journal of the Federation of American Societies for Experimental Biology, suggest that drugs designed to boost Epo in humans could lead to major health benefits.
"Most probably," said Max Gassman, a member of the Swiss research team, "Epo has a general effect on a person's mood and might be used in patients suffering from depression and related diseases."
Since exercise has also been linked to better memory, an improved ability to withstand pain, deeper sleep and a whole host of other positive effects, an Epo pill might someday become another weapon in the war against our modern and increasingly sedentary lifestyle.

Given that it's a study in mice, it could be a while before an actual exercise pill is available for human consumption. Which might be okay, because such a drug would raise some fascinating ethical questions.

Trying to fix everything with a magic pill may not the best instinct in the long run. Who knows what complications could result from long-term use of an Epo booster? Yet it's undeniable that exercise -- along with good eating habits and plenty of sleep -- does a body good. So, the downsides of any hypothetical exercise pill have to be weighed against the downsides of not working out. And given the many benefits of exercise, an exercise pill could still be a net health gain, even if it came with considerable problems.