Weekend Reading: 2 Books for or by Kids
These summer reads are a perfect choice for youngsters.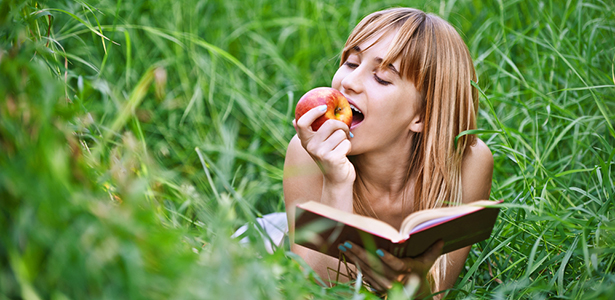 It's time for some weekend reading. Here are a couple of new books, one by a kid and the other to read with pleasure.
Marshall Reid (age 11) and Alexandra Reid (his mom), Portion Size Me: A Kid-Driven Plan to a Healthier Family, Sourcebooks, 2012.
Marshall is in the sixth grade. Alexandra is his mom. At age ten, Marshall was overweight and asked his family to join him in a stunt: eat healthfully for one month. This book is one result. The videos that go with it are another. And so were the quite reasonable weight losses, terrific family bonding, and greater peace and harmony in the home. Smaller portions, cooking, and spending time together can do all that? I say, go for it!
Susanna Reich, Minette's Feast: The Delicious Story of Julia Child and Her Cat, Abrams for Young Readers, 2012.
Foodie parents who love cats will love to read this delightful book to their kids. When Julia and Paul Child went to Paris, they acquired poussiequette Minette Mimosa McWilliams Child who consistently rejected Julia's cooking, much preferring mice and birds. Then Julia went to L'Ecole du Cordon Bleu. Minette pronounced the results magnifique! Academic that I am, I love it that the author based the thoroughly readable text on quotations from Julia and Paul's letters and gives the sources in endnotes. She also provides a glossary and a pronunciation guide to the French terms. The lovely drawings of the Child's home, Minette, Julia cooking, and Paris are by Amy Bates.

This post originally appeared on Food Politics, an Atlantic partner site.