University Hospitals: Cost-Efficient Leaders in Care and Research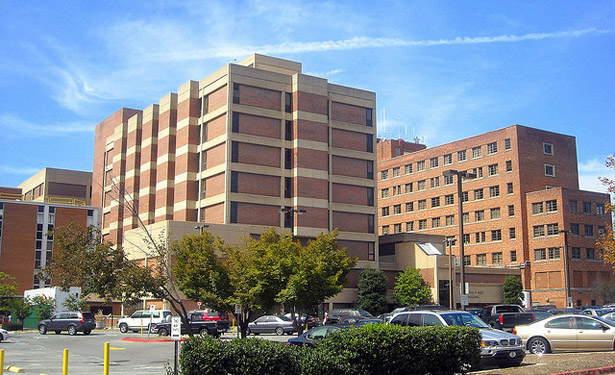 Some have criticized Academic Medical Centers (AMCs)--partnerships largely between medical schools and teaching hospitals where the focus is on research, education, and patient care--for being costly in relation to the product they deliver. A recent report tends to refute that. We certainly should be working to improve health care quality and reduce its cost, but at the same time we must ensure that these centers of excellence, critical to the next generation of physicians and medical innovations, are sustained.
Solving the nation's most entrenched problems
See full coverage
Kaiser Health News recently reviewed Medicare data to examine the comparative costs of a patient episode of care--defined as covering three days prior to admission to 30 days post discharge--including comparing the national median to the average for U.S. News and World Report's "best hospitals" honor roll, which consists of AMCs. The average cost to Medicare for a patient in these AMCs turned out to be slightly less than the national median spending for all U.S. hospitals. The figures in fact were $17,808 for AMCs versus $17, 988 for the far larger national group of hospitals.
It was welcome news to learn that institutions like NewYork-Presbyterian, Barnes Jewish, Ronald Reagan UCLA Medical Center, and many others achieve cost levels below the median spent by hospitals across the country. This is particularly pertinent given that other reports have raised questions about the value and cost of these acclaimed centers.
It is clear all of us have a fiduciary responsibility to reduce costs and increase quality. AMCs are committed to doing their part, and are leading the way with a variety of innovative cost-saving measures.
At Johns Hopkins, Peter Provonost introduced the idea of checklists to reduce errors. Innovative ambulatory programs at Mass General, the University of Pennsylvania, and NewYork-Presbyterian have reduced inpatient admissions and emergency room visits and improved quality through enhanced care coordination and family engagement. AMCs have been noted for years as centers of innovation. Further, they have received half of the recently announced Center for Medicare and Medicaid Innovation (CMMI) innovation challenge grants and also constitute the majority of the pioneer Accountable Care Organizations designated by CMMI.
Comparing the cost of health care is a challenge for countless reasons. Costs not only vary by region of the country but also by location. Urban settings have socioeconomic variables that have a huge impact on costs. America's teaching hospitals not only foster excellent medical research and teaching but also provide a disproportionate amount of the care to people in these settings. For instance, 49 percent of the people who live in New York City speak a language other than English at home. To better serve this diverse population, NewYork-Presbyterian translates 100 languages to provide patient-sensitive care.
Improvement in health care calls for collaboration (not finger pointing) to make our health care system a much improved one, working to eliminate inequity, improve access, strengthen quality, and cut costs. In seeking to reduce the price of American medical care, we must be careful not to unfairly target the very institutions that are responsible for some of our most important recent cost-saving breakthroughs. AMCs will continue to be in the vanguard of medical science and health care delivery, and we can only benefit from their continued support.