The Devil's in the Details for Doctor Transparency
When should doctors disclose their relationships with the wider medical industry?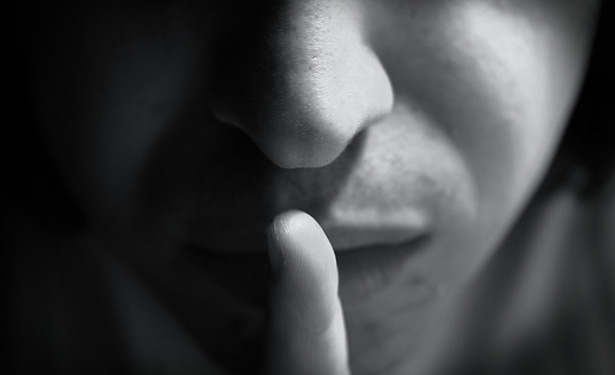 Cristian V./Flickr
By upholding the Patient Protection and Affordable Care Act, the Supreme Court has ensured that a host of other provisions and attached bills will go into effect. One that affects me personally is the Physician Payments Sunshine Act authored by Sen. Charles Grassley (R) and Herb Kohl (D). It's good legislation overall (If I was getting a knee replacement I'd want to know if my surgeon is a paid shill for the knee device she's implanting) but because the legislation offers no mechanism for doctors to explain themselves alongside the data, in many cases the Act will blow out a lot of suspicious smoke where there's no fire.
Every drug, device or medical supply company must report transfers of value that exceed $10 to the new federal database maintained by the Centers for Medicare and Medicaid Services (CMMS). Last month CMMS announced it's delaying implementation until January 2013 to allow it more time to create the needed infrastructure, but at least twelve companies are already reporting payments in a less uniform and streamlined fashion. A
database maintained by ProPublica
makes this data easy to search for interested citizens and health care reporters. The ProPublica database has raised important questions for academic medical centers replete with physicians who serve as pharmaceutical company spokespeople. But there are also cases where tight-lipped (or just busy) doctors see their motivations replaced by the reporter's innuendo of malfeasance. I think this genre of information-gap expose will spread like wildfire once Sunshine goes into full effect next year. The CMMS database, like ProPublica's, will list companies, doctors, dollar amounts and payment categories but no context.
"Our research shows hundreds of thousands of dollars in payments for everything from speaking, to travel, to meals from the very companies they could be prescribing to you,"
reports KOAA
in Colorado Springs. The station went on to report from the only two doctors willing to defend themselves. The others "didn't want to talk about it."
Next year there'll be many more physicians in same situation as Dr. Madeleine Hernandez who found herself defending $355 in food she received over the course of a year from Pfizer. When the San Luis Obispo Tribune
came calling
her excuse went like this: "I don't care what they say or what they feed us -- if the product is not good, I will not use it."
Doctors everywhere had best recognize today that this information is coming to light tomorrow, and they'd better be pro-active in explaining their actions lest they get lumped together or singled out as examples of bad actors too cozy with industry.
As a doctor who sometimes writes about the
medical-industrial complex
I have a particular interest in holding onto both the reality and image of my own objectivity, but these relationships are everywhere; this is how American medicine works. It's not realistic for me, or in the best interests of my patients, to refuse every industry interaction. Recently I made tentative plans to attend an educational conference about a particular device that would benefit my patients, but I backed out when I realized my attendance would be reported as a gift from the company. Just last week I tried to log onto
MerckMedicus.com
, a website that offers free access to a few journals, medical news and a few other useful resources. I hadn't been to the site in a while and this time it prompted me to agree to have an educational gift from Merck reported. I clicked no. But at the same time I regularly use sites like Medscape and MedPageToday that are riddled with advertisements from companies like Merck. But because these third-party media companies stand between Merck and me, no reporting is required. If you surf these doctor-media sites you'll see there's no difference in the quality of the information (which often comes from third parties, like Reuters) whether the site as a whole is branded by Merck or Merck is buying a banner ad.
As far as I know, I don't currently show up in any physician payments database. But it's only a matter of time. One day I'll go ahead and click through to see a site like MerckMedicus.com. One day I'll attend the device seminar. I've been thinking about how and when I want to explain myself if somebody decides to inquire about the objectivity of my medical opinion. Will it be to the local paper, to ProPublica, or some other way, on my own terms?
Here's my idea.
Most practices (and individual docs) have websites. I propose that every private practice, hospital and clinic that's interested in how this information gets interpreted take the following measure this year. Simply create a web page called Physician Payments Sunshine Disclosure and update it with a running log of corporate interactions coupled with explanations. Are you consulting for a company? Tell your patients why you decided help that company. Did you attend a device company educational conference? How did this experience add to the care you give? Did you register for a pharmaceutical company educational website? What kind of information are you getting that might help your patients? Did a company support your research or provide free equipment to your clinic? Pro-actively tell the world why you made that choice, before ProPublica starts calling you.
Finally, if you find your explanations are getting a little too long and convoluted that's a good cue that it's time to re-think value of that industry relationship to yourself and your patients. Not everything will survive in the full glare of the sunlight the Supreme Court has forecast for next year.