Study of the Day: Watching TV May Boost the Self-Esteem of White Boys
New research in Communication Research uncovers a surprising exception to the typical correlation between TV viewing and decreased self-confidence.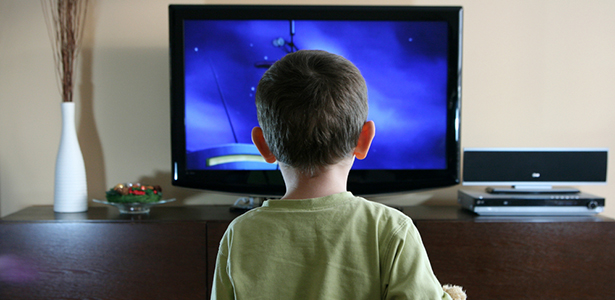 greenland/Shutterstock
PROBLEM: When kids aren't in school, there's a good chance they're sprawled on their couch living vicariously through the characters they watch on TV. How do the depictions of ethnicity and gender they see affect their self-esteem?
METHODOLOGY: Researchers Nicole Martins and Kristen Harrison surveyed 396 white and black preadolescent students in communities in the Midwest. Rather than look at the effect of particular shows or genres, they focused on the correlation between TV time in general and self-esteem over a yearlong period. They controlled for age, body satisfaction, and baseline self-esteem in their analysis.
RESULTS: TV time was significantly related to children's self-esteem. More precisely, television exposure predicted a decrease in self-esteem for black boys, white girls, and black girls as well as an increase in self-esteem among white boys. On average, the black children in the study also spent an extra 10 hours a week in front of their TV sets.
Martins explains in a statement that girls appear to be influenced by one-dimensional, sexualized depictions of women, while black boys may be disturbed by their TV counterparts, who are often criminalized or shown as hoodlums and buffoons. She adds that white boys may experience the opposite effect because they tend to identify with powerful characters who don't seem to work very hard for their accomplishments.
CONCLUSION: Watching TV can decrease the self-esteem of children, except white boys.
IMPLICATION: Television shows today, Martins says, may not be as progressive in their depictions of under-represented populations as producers claim.
SOURCE: The full study, "Racial and Gender Differences in the Relationship Between Children's Television Use and Self-Esteem: A Longitudinal Panel Study," is published in the journal Communication Research.