New research from Michigan State University shows that leading by example promotes healthier diets among children than explicit food restrictions.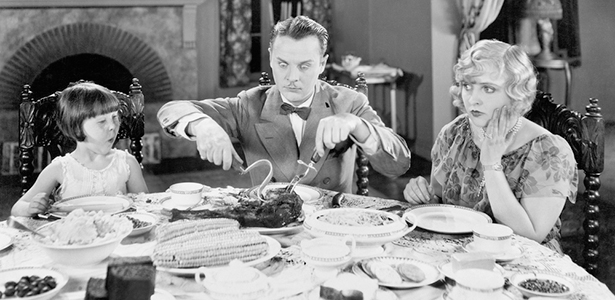 Everett Collection/Shutterstock
PROBLEM: How does parental behavior during mealtime influence children's food intake, weight, and obesity risk?
METHODOLOGY: To explore the possible consequences of directive (overt) and nondirective (covert and environmental) forms of parental feeding control, Michigan State University researchers led by Megumi Murashima collected data from 330 dyads of children, aged three to five, and mothers participating in a federal preschool program for low-income families. They assessed the moms' feeding practices, the kids' food consumption, and the height and weight of both the mothers and children.
RESULTS: The moms who led by example and persuaded their kids to eat vegetables during meals had children with more nutritious, less calorie-rich diets. Those who employed overt feeding controls tended to have kids with lower body mass indices. There was no association found between the mothers' directive control and the children's food intakes.