Study of the Day: Saying 'No' to Junk Food Is Harder When You're Tired
New research from Berkeley shows that sleep deprivation affects brain areas tied to decision-making and not basic reward networks.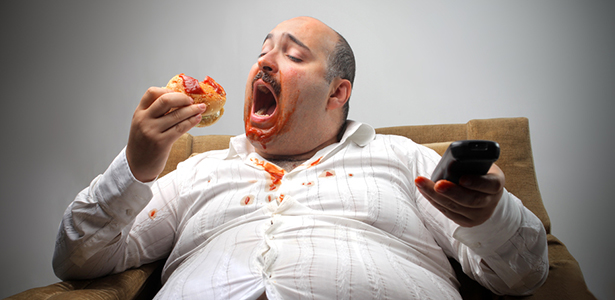 olly/Shutterstock
PROBLEM: Previous research has uncovered a link between sleep deprivation and obesity. Is our compromised ability to appraise food when we're sleepy to blame for this correlation?
METHODOLOGY: University of California, Berkeley, researchers led by Stephanie Greer recruited 23 healthy young adults for a session of functional magnetic resonance imaging or fMRI after a normal night's sleep and another session after a night with no rest. To see if specific regions of the brain related to food processing are affected by sleep, they asked participants to rate how much they wanted various food items shown to them while they were being scanned before they actually got to taste them.
RESULTS: Lack of sleep reduced activity in the frontal lobe, a brain region critical for controlling behavior and making complex choices, including the selection of food, but didn't appear to change activity in deeper brain structures that react to basic desire. Sleep deprivation also weakened the association between food desire and taste ratings, indicating a diminished capability to use expected taste value to determine food desire.
CONCLUSION: Sleep loss may spoil a person's diet by impairing his ability to choose wisely.
SOURCE: The full study, "Sleep Deprivation Disrupts Human Brain Reactivity in Response to Food Desire," was presented yesterday in Boston at SLEEP 2012, the 26th annual meeting of the Associated Professional Sleep Societies.