Study of the Day: Over-the-Counter Bedbug Remedies Are Worthless
New research suggests that, to get rid of these disgusting urban pests, it's best to go straight to the professionals.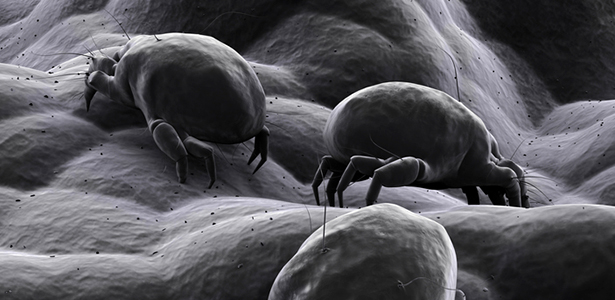 Sebastian Kaulitzki/Shutterstock
PROBLEM: Bug bombs or foggers have been sold for decades to consumers looking to eliminate household insects. Do they really work against bedbugs?
METHODOLOGY: Entomologists Susan C. Jones and Joshua L. Bryant tested three different fogger brands -- Hotshot Bedbug and Flea Fogger, Spectracide Bug Stop Indoor Fogger, and Eliminator Indoor Fogger -- from a nationwide retailer on five different bedbug populations.
RESULTS: The researchers found little, if any, adverse effects on the bedbugs after using the aerosolized total-release foggers. Because most bedbugs hid in protected sites, such as mattresses, crevices, and carpets, the mist from foggers tended to not reach them. If or when they did come into contact, many of them still survived because they had built a resistance to these common insecticides.
CONCLUSION: Retail bug bombs are useless against bedbugs. "If you use these products," says Jones in a statement, "you will waste your money and you will delay effective treatment of your infestation."
IMPLICATION: Call a professional the next time you're attacked by bedbugs.
SOURCE: The full study, "Ineffectiveness of Over-the-Counter Total-Release Foggers Against the Bed Bug (Heteroptera: Cimicidae), ," is published in the Journal of Economic Entomology.