UCLA researchers look at crime locations in Sacramento and find that, contrary to what many assume, they don't revolve around medical marijuana outlets.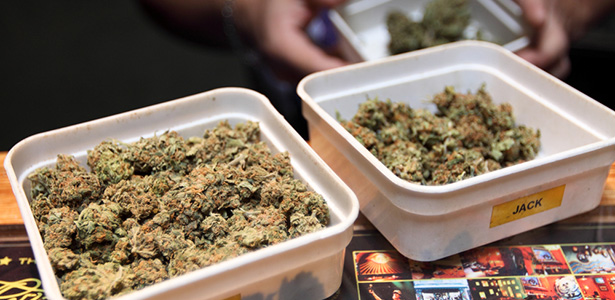 Girish Menon/Shutterstock
PROBLEM: As more and more states in the U.S. legalize the use of marijuana for medicinal purposes, many fear that the shops that sell the drug and their customers will become targets for crime.
METHODOLOGY: To see if the locations of medical marijuana stores are associated with crime, University of California, Los Angeles, researchers by Nancy J. Kepple and Bridget Freisthler looked at violent and property crime rates and the density of medical marijuana dispensaries in 95 different areas of Sacramento in 2009. They controlled for neighborhood attributes associated with crime, including commercially zoned areas, percentage of one-person households, and unemployment rate.
RESULTS: As expected, commercial districts as well as neighborhoods with high unemployment rates and many young singles did tend to have more property and violent crime. Kepple and Freisthler found no correlation, however, between crime and the concentration of medical marijuana shops after accounting for these factors.
CONCLUSION: Medical marijuana outlets in Sacramento are not linked to crime.
IMPLICATION: Kepple stresses that the study is far from the final word, since it only focuses on a few neighborhoods at one point in time. She says in a statement: "The more research that's done, the more complete a picture we'll have."
SOURCE: The full study, "Exploring the Ecological Association Between Crime and Medical Marijuana Dispensaries," is published in the Journal of Studies on Alcohol and Drugs.