Study of the Dad: Persistence Comes From Your Father's Parenting
New research finds another reason to thank your dad this coming Father's Day for nagging you to work hard and not give up.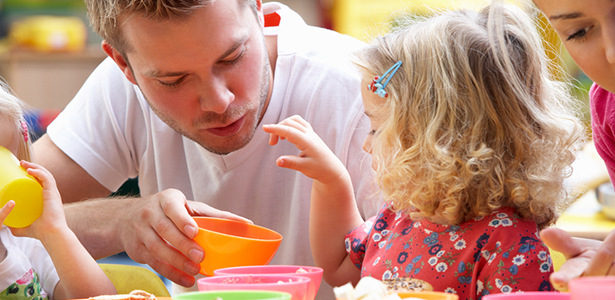 oliveromg/Shutterstock
PROBLEM: Though previous studies have shown that authoritative parenting may enhance children's school engagement and prosocial behavior, the mechanism behind these correlations remains unclear.
METHODOLOGY: Brigham Young University researchers led by Laura Padilla-Walker followed 325 two-parent families with a child between the ages of 11 and 14 for several years. They monitored the behavior of the fathers and mothers with their kids as well as the performance of these young adolescents in school. For their analysis, they rated authoritative parenting, which is different from authoritarian childrearing, by determining if the kids felt loved, parents explained rules and instilled accountability, and children were granted an appropriate level of autonomy.
RESULTS: Authoritative fathering, but not authoritative mothering, was associated with children's ability to stick with a difficult task, and this skill appeared to fuel improvements in school performance and decreases in delinquent behavior.
CONCLUSION: Dads are in a unique position to help their kids develop the tenacity that will help them cope with challenges in school and succeed later in life.
SOURCE: The full study, "'Keep on Keeping On, Even When It's Hard!': Predictors and Outcomes of Adolescent Persistence," is published in the Journal of Early Adolescence.