Health Care Needs Accountable Providers and Informed Patients
The system is fraught with overspending. Fixing that problem requires providers to respond to market incentives and for patients to become more knowledgeable.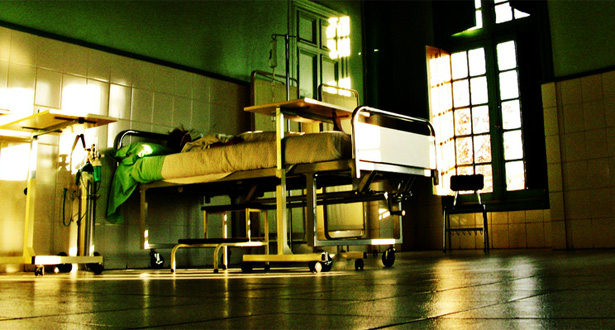 Rodrigo Basaure / Flickr
Most of the focus of the Affordable Care Act is on expanding insurance coverage and defining how insurance companies provide insurance to individual purchasers. These are important issues, but the real challenge for health care is to change the dynamics that have led to such unsustainable spending growth over the last several decades.
The spending problem has arisen because of a lack of accountability and responsibility by both health care providers and consumers. It's way too early to declare "success," or even to be sure the progress to date is sustainable -- but there has been some progress.

For institutional providers, most hospitals and other institutional providers have moved away from payments based on the number of days a person spends in a hospital or on the individual services provided during a hospital stay. Almost three decades ago, Medicare moved to a payment system that pays hospitals a single amount for an inpatient stay based on the diagnosis of the patient at discharge. Many private-sector payers have followed Medicare's lead and adopted similar systems of reimbursement. About 15 years ago, Medicare expanded the concept of a single payment for services provided during an encounter to home care, outpatient hospital care, and nursing home care.
Solving the nation's most entrenched problems
See full coverage
Paying for a single stay or episode of care with a single payment encourages hospitals and other institutional providers to become more efficient in providing care during the hospital stay or home care episode, but it does not necessarily lower overall health care costs. In fact, the current system could be regarded as encouraging re-admissions, since it allows the institution to receive additional payments for treating the same problem. Because of such concerns, Medicare is starting a program that will penalize hospitals that readmit patients with certain diagnoses within a short period of time.
For physicians, reimbursement incentives have been particularly perverse. Medicare adopted a detailed fee schedule two decades ago, which requires physicians to bill on the basis of thousands of procedure codes -- all of which make it very hard to assess whether a physician is providing good-quality or efficient care in treating a patient. In the 1990s, Medicare adopted a strategy to keep the growth of payments to less than or equal to the growth of the economy. This led to increasing physician payments per procedure at substantially less than the growth in inflation over the last decade. Even with the small increases in payments per procedure, though, the amount Medicare has spent for physician services has grown much faster than the rate of inflation of the economy, because the volume and mixture of services provided by physicians has changed. For patients, to date most of the pressure to slow spending has been placed on institutional providers and clinicians. This has been especially true for Medicare. While Medicare doesn't cover all of the costs of acute care and only a limited amount of long-term care, most seniors have coverage that augments the acute care costs not covered by Medicare -- coverage that is sometimes provided by their employers for retirees, purchased individually or, for those who have limited incomes, supplemented by Medicaid. This has tended to make seniors less concerned about both costs and quality differences in the care they receive.
Until relatively recently, few employers offered choices in benefit plans or different benefit designs within plans. Employees have also regarded the amount that employers spend as the employers' money (rather than money that could be used for higher wages or other benefits) and have typically not sought out information about the benefits being offered or opportunities to lower their costs. Current tax laws encourage this attitude. Some employers have started to become more active in seeking out plans that encourage the use of lower cost providers or rewarding employees who engage in healthy lifestyles -- trying to help to change the passive behavior on the part of many employees.
Just as the causes of overspending in health care are varied and complex, so are the solutions. Institutional providers and clinicians need to be provided with better information about the effectiveness of alternative treatments and encouraged to provide clinically optimal, efficient care to their patients. That means rewarding clinicians who work together as a team and allowing them to share in the savings and improved care that can result. This is the rationale for Accountable Care Organizations and various changes in how institutional providers and clinicians will be reimbursed under various Medicare pilot programs. In the past, getting even successful pilot and demonstration projects to become part of Medicare has not been easy. With some 80 million baby boomers starting to retire, however, we can't afford another round of wasted opportunities.
Employers can and should continue to offer plan choices that encourage employees to choose more efficient and effective providers and not pay more for more costly plans as they sometimes have in the past. Rewarding healthy lifestyles and making it easier for employees to avail themselves of these opportunities is also important.
Consumers and patients need to become more involved in their own health -- they need to know their plan options and what they cost, have a reason to care, and be rewarded to adopt healthier lifestyles.
That would be a very different world from the one we've been living in.