Engage the Patient to Improve Health Literacy
Not enough Americans take it upon themselves to learn about the healthcare system. We should be making it easier for them to do so.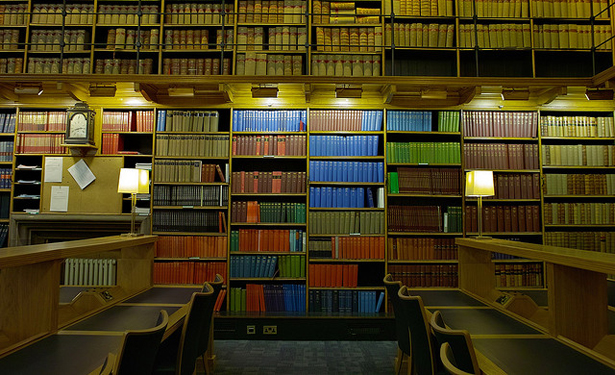 Over the past 20 years, the health care sector and its customers have awakened to the need to improve quality and have begun to design systems to deliver care more safely, systematically, and reliably. Some segments of health care have shown remarkable improvement in clinical performance as a result of measurement. One success has been learning about patient experience, where a broad array of patient experience surveys has presented health care providers with opportunities for improvement. We as a country, however, have failed to deploy an effective agenda to more fully learn from patients about how to keep them healthy or to engage them in their own care.
Solving the nation's most entrenched problems
See full coverage
As systems transform, it becomes clear that active participation by patients in their own wellness and care is critical to achieving better health. We have seen great improvement on important quality measures like control of high blood pressure, and can translate those improvements into avoided deaths, strokes, and heart attacks. Yet these results have begun to plateau at less-than-optimal levels. Motivating patients to make diet and lifestyle changes and to commit to taking necessary medications is a strategy that will help us move up the curve to excellence.
Unfortunately, we understand very little about how to motivate patients to adopt positive health behaviors. Many people do not understand basic health care language, and are mystified by insurance benefit design. Patients are often unaware of what they can do to improve their health. Faced with a daunting list of to-dos, they have no idea where to begin. Nor do we do enough to educate patients about the benefits and harms of treatments or encourage them to be active partners in treatment decisions.
Ensure that every American knows his or her wellness priorities and has a plan to implement them. While millions of Americans already complete a health risk appraisal survey--usually through their employer--more should. Ideally, the results of these surveys will be used to establish a plan and priorities for improving or maintaining good health, rather than sitting in a database somewhere. Employers are using financial incentives to encourage more employees to develop and act on plans from these appraisals. Incentives should be used more widely and more wisely to encourage people to improve their health.
Improve health literacy. The Institute of Medicine estimates that more than 90 million Americans do not understand the basic language of health care. While this problem has complex roots, a program to improve health care should involve efforts to teach patients to understand their health, treatment options, and the health care system. For example, a program could let diabetic patients earn points toward more affordable insurance coverage by completing a self-taught module on diabetes. Tools that track progress (e.g., lowered blood sugar) can be used to help evaluate success and reinforce healthy behaviors.
Establish a research agenda on health behavior motivation. We are at a primitive stage of understanding how people think about their health and about illness, and how to work around denial and magical thinking. The field of patient behavior--like behavioral economics in the 1980s--needs to be developed.
Make informed decision-making a standard of care. Patients routinely overestimate the benefits of medical treatments--and underestimate the risks. For example, many patients with coronary artery disease are unaware that their odds of benefiting from risky surgical procedures are often no better than with standard drug treatment. When patients are fully informed, they are often more conservative in their choices than the doctors who treat them.
Act now. There is no immediate solution to the problems of cost and quality. But as patients bear more and more of the burden of health care coverage because of benefit cutbacks and joblessness, we must better engage them as partners in their own health.