The food stamp program, now known as SNAP, could be redesigned to encourage healthier choices.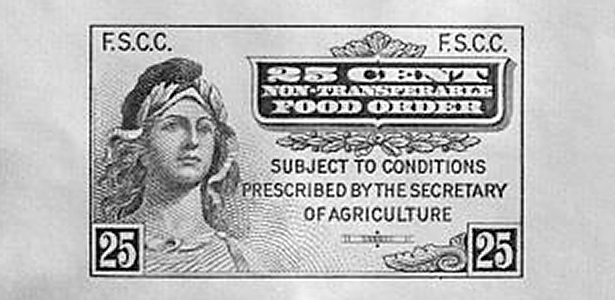 While Congress is fussing over the farm bill, Michele Simon's new report, Food Stamps: Follow the Money, identifies the businesses that most stand to gain from the $72 billion spent last year on SNAP. This program, formerly known as food stamps, gave 46 million Americans an average of $134 per month to spend on food in late 2011.
Just as health and anti-obesity advocates are working to bring agricultural policy in line with health policy by getting the farm bill to promote production of healthier foods, they also are looking at ways to encourage SNAP recipients to make healthier food choices. At present, SNAP recipients have few restrictions on what they can buy with their benefit cards.
In contrast, participants in the Women, Infants, and Children program (WIC), which is not a farm bill program, can only use their benefits to buy foods of high nutritional value. The idea of requiring SNAP recipients to do the same has split the advocacy community.
Anti-hunger advocates fear that any move to restrict benefits to healthier foods, or even to evaluate the current food choices of SNAP recipients, will make the program vulnerable to attacks and budget cuts. They strongly oppose such suggestions.