Caught in the Act: When People Peed on Themselves—for Science
What happens to the brain when you relax your bladder? These scientists decided to test just that.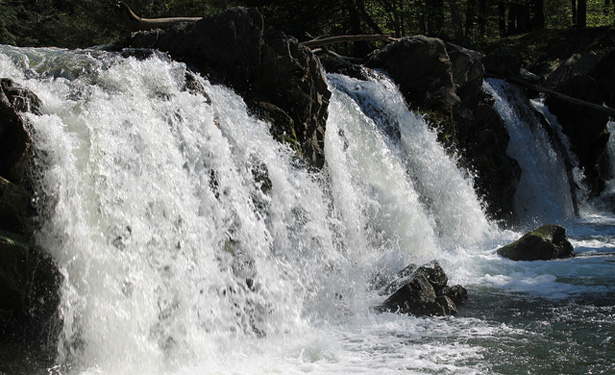 andyarthur/Flickr
A few months ago, we wrote about some of the awesome things people have done for science inside an MRI machine. But we left out one crucial study.
It's about pee.
To be more specific, it's about what goes on in your brain when you're finally given permission to let loose. Which parts of your brain light up? There's only one way to find out.
Researchers asked 12 women to lie on their backs inside of an MRI machine. Rather than asking the participants to drink lots of fluids -- that would be far too simple! -- the scientists wanted to be able to control the women's urinary urges. So each participant was outfitted instead with an inflatable catheter that was inserted into the bladder and then expanded to simulate the need to use the toilet.
No pressure (er -- no pun, either). Even under such high-stakes conditions, the scientists were able to get some pretty interesting images out of the experiment. Via Scientific American:
What you can see here is the fMRI signal, correlated with the moment in time in which the bladder was filled and the women let it all out. And they got some nice signals when the bladder was full and as the women peed in the parahippocampal gyrus, temporal lobe, and parietal lobe, as well as the thalamus and the pontine region. It's possible that these regions are involved in things like the sensation of bladder fullness ("I gotta go!") and the urge to urinate.
Okay, so now we know where the action takes place in your head. But this opens up a ton of new research opportunities. Do the brain signals get more intense the longer you have to hold it? What about that feeling when keeping it in becomes the only thing that matters? Does that all-consuming feeling require more brain power? Do men pee differently than women? Is there a difference between standing up and sitting down? How is it that some sights or sounds can instantly have you looking for the nearest bathroom? Why does fidgeting seem to make the need to pee go away (however temporarily)? SO MANY QUESTIONS.
But first -- excuse me.