Bad News: The Children's Diabetes Epidemic Just Got Worse
New government data show both type 1 and type 2 diabetes advancing among children and adolescents.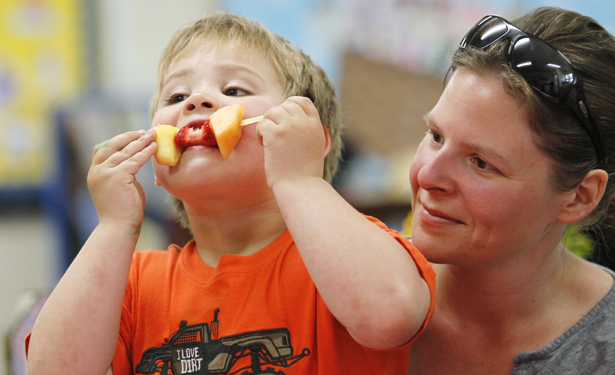 Rick Wilking/Reuters
These days, when people talk about diabetes, they mean the kind that goes hand-in-hand with obesity. The kind you get when you eat too much fast food and drink too much sugary soda. That's type 2 diabetes. But the other kind -- type 1, or what used to be called "juvenile diabetes" -- is just as bad, if not worse, because there's not very much you can do to prevent it.
Now, a new report by the Centers for Disease Control (CDC) and the National Institutes for Health (NIH) show that both forms of the disease are spreading at a rapid pace.
In a study involving 20,000 young Americans, researchers saw the incidence of type 1 diabetes jump 23 percent over eight years. Prevalence of type 2 rose by 21 percent over the same period. Both numbers reflect worrying trends in the nation's long-term outlook for diabetes. But the rise of type 2 among children is especially troublesome, underscoring the remarkable three-fold increase of childhood obesity in the last several decades. Nearly a third of children and teens were overweight or obese in 2008, according to the CDC.
While patients with type 2 diabetes either become insulin resistant or can't produce enough of the stuff to manage their blood sugar levels effectively, patients with type 1 diabetes can't produce insulin at all. type 1 has been more common in children than in adults, but that's starting to change as those who contracted type 1 as kids grow older.
Previous research has reported that if left unchecked, diabetes could affect up to one-third of Americans by midcentury. The new numbers go a long way toward bearing out that prediction.