Recent science has shown how important our minds are to our bodies, but they also reveal how difficult it is to define and promote happiness.

skippyjon/Flickr
Every day there are new studies linking our mental health to our physical health. Our moods or mental states - positive, neutral, negative - seem to be related to the risk of disease, and indeed, our likelihood of death.
Just last month, for example, a study reported that cardiovascular health is significantly better in people who report being happier. On one level, there is an obvious explanation to the phenomenon: Happy people are more likely to engage in the healthy behaviors - exercise and eating right - that lead to good hearts in the first place. While this relationship may have a lot of explanatory power, the plot seems to be thicker than this.
Are "happy" people set up differently to begin with? For example, their physiologies seem to be different from those of less happy people, with lower levels of the stress hormone cortisol, reduced inflammatory biomarkers, and even changes in the wiring of the brain. All of these differences might make happy people better able to deal with the adverse events that life throws at them, and less likely to feel the effects of stress, which takes a toll on everybody's health. The happiness-health relationship is at the very least a two-way street.
Psychologists have debated for a while about whether happiness and unhappiness are two sides of the same coin, or whether they're unique entities.
Related Story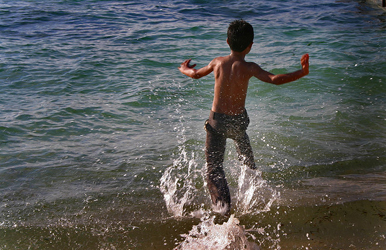 But what is happiness in the first place? Is it about seeking out activities that make us feel good - indulging a fancy car or going out for a satisfying dinner - or does it have to do with a deeper sense of personal satisfaction over the course of a lifetime?