We Should Be in a Race for Prevention, Not Cures
Taking better care of ourselves will go far to ease America's healthcare burdens.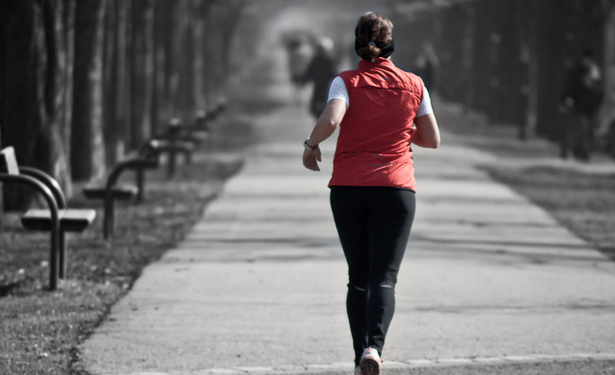 Back in March, the New England Journal of Medicine published a study, funded in part by the National Institutes of Health (NIH), on the effectiveness of bariatric surgery to treat and even cure Type 2 diabetes. In early May, for the second time this year, an FDA advisory panel recommended approval for a new anti-obesity drug.
This sounded like progress, and it was. Diabetes is one of the most expensive diseases facing the country today. But there are two paths to managing the challenge of preventable chronic illnesses: treating the disease effectively, and preventing the onset of disease. Today, the balance in our research investments is skewed. For all of the research on drugs and surgery, there is very little attention to building the evidence base for effective disease-prevention programs. There should be. Disease prevention costs much less than disease treatment.
Solving the nation's most entrenched problems
See full coverage
So we should be looking to examples that will spare people the many kinds of costs of the disease, and also save the health-care system significant amounts of money. One of the best-researched interventions to prevent diabetes among those at highest risk is the Diabetes Prevention Program. A 2002 study of the program--a big deal, supported by NIH, the Centers for Disease Control and Prevention (CDC), and the Indian Health Service; involving 27 centers and more than 3,000 participants; published in the New England Journal--found that an intensive lifestyle intervention program was effective in preventing or delaying the development of diabetes among people with prediabetes (those who are on a path of developing the disease, based on elevated levels of blood sugar).
The idea behind the intervention was pretty straightforward: helping participants make behavioral changes to eat healthful food and increase physical activity. The goal was for participants to achieve a minimum 5-7 percent weight loss and engage in at least 150 minutes of physical activity per week.
The results were a big deal too. The study found a 58 percent reduction in the incidence of diabetes among those at highest risk. Over the course of the 24-week program, half of the participants lost 7 percent of their weight or more, 38 percent of them sustained that weight loss well beyond the program intervention, and most sustained their 150 minutes of physical activity over time.
The biggest problem, though, was that the program was incredibly expensive: nearly $1,500 per person per year for this one-on-one lifestyle management program, administered by masters-level professionals. (Note that the cost of bariatric surgery ranges from $11,500 to $26,000 per procedure.)
A few years later, researchers at Indiana University looked at a modified version of the program in a group setting, based at the YMCA and led by lifestyle coaches, and found essentially the same effects. Participants in the program lost an average of 6 percent of their body weight, reduced total cholesterol levels, and sustained those changes over time. The cost of the modified program is significantly lower (roughly $500 total per person over three years) and yields a quick return on investment (reducing medical costs more than $900 per person over three years). An article in the January 2012 issue of Health Affairs estimated that the potential cost savings of a nationwide community-based program would be $5.7 billion over 25 years.
The modified program has spread like wildfire, now operating at YMCAs in more than 500 sites across the country. The New York State Health Foundation, which I head, has supported the program's replication in ten regions. The CDC is making a massive push for the program's spread, and payers like UnitedHealth Group are reimbursing for the intervention. All of this is great news.
But this is just one prevention intervention targeting a limited group of people: the 79 million Americans who are at the highest risk of developing diabetes in the near future. What is essential is that we do the same type of careful research to identify a much wider menu of prevention initiatives that can lead to health improvements related to diabetes and a whole range of preventable chronic conditions.
If we consider research investments by NIH, other government agencies, pharmaceutical firms, and other private research funders, the U.S. spends at least $100 billion per year on careful research trials of new interventions that rely on traditional medical care approaches to getting people healthier after they become sick. We spend a tiny, tiny fraction of this amount looking systematically at the potential effectiveness of health promotion programs. Although the Affordable Care Act established a Prevention and Public Health Fund, dedicating $15 billion over ten years to prevention efforts (still a small amount on an annual basis), the fund has already been slashed by one third. And it remains vulnerable to further cuts. Only a small amount of the fund's resources--$49 million in 2011--has been dedicated to prevention research.
This imbalance makes no sense. Are we allowing this inequity because of huge profits that medical care providers and pharmaceutical companies can earn if we keep finding new and expensive medical treatments? Or are we really convinced that it makes economic (and moral) sense to invest so little in prevention and so much in medical treatment?
It's time to take a hard look at why we aren't investing more in prevention research, and move toward a more balanced research agenda.