We Must Focus On Preventing Disease If We Want Our Nation To Thrive
The surest way to control costs in healthcare? Live well.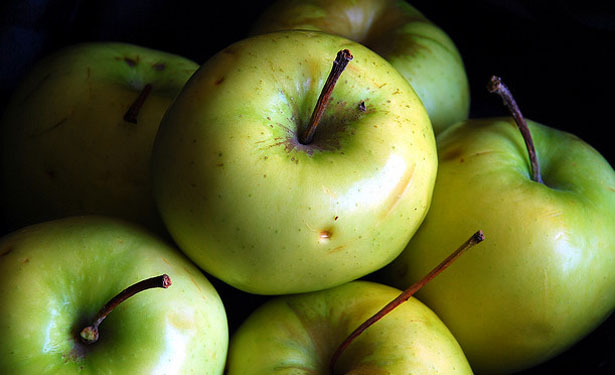 As a physician, I know how frustrating it is to look into the eyes of a young patient and tell her she has Type 2 diabetes and high blood pressure, knowing that these conditions could have been prevented or at least delayed. It's a tragic waste; not only would she be healthier and happier, but her health care would not cost nearly as much.
Unfortunately, this scenario plays out all too often in American medicine. Preventing diseases before they start is one of the most common sense ways to keep people healthy, but this nation continues to focus too narrowly on treating medical conditions after they occur.
Solving the nation's most entrenched problems
See full coverage
A disproportionate share of the $2.6 trillion we spend on health care each year goes toward treating the sickest people--covering mostly high-cost hospital care for preventable chronic conditions like heart disease, stroke, Type 2 diabetes, and cancer. Health care spending and lost productivity tied to smoking alone, for example, totals over $193 billion a year. It is estimated that obesity rates are responsible for $34.3 billion and $27.6 billion in additional spending in Medicare and Medicaid respectively, and $74.6 billion in higher spending by private health insurers.
In stark contrast, strategies that can prevent disease and promote health are chronically underfunded. For every dollar spent on health care, less than four cents goes toward public health and prevention--programs and policies that hold the most promise for lowering costs by keeping us from getting sick in the first place.
The solution is simple. With more than half of Americans living with at least one chronic disease, we should be investing more in community-based prevention. A recently released Institute of Medicine (IOM) report concluded that changes in how America invests in health will be critical for the nation to prevent illness and control costs at a level comparable with other rich nations. IOM called for "significant reforms" to refocus the U.S. health system on prevention of the chronic diseases burdening the nation's health and economy.
We know these investments pay off. Spending just $10 per person per year in proven community-based programs to increase physical activity, improve nutrition, and prevent smoking could eventually save more than $16 billion a year, according to Trust for America's Health. That's a nearly $6 return on investment for every dollar invested. This doesn't even count the indirect gains yielded through increased worker productivity, reduced absenteeism at work and school, and improved quality of life.
Health insurance, while critically important to making health care affordable, is only part of the solution. It will take a combination of expanding coverage, delivering better preventive and chronic care, and committing to policies that foster safer, healthier environments and healthier behaviors. Evidence shows that embracing these three strategies collectively are much more effective at both saving lives and money than implementing any one of them alone.
There are economic implications as well. State, city, and local leaders recognize that a community's health affects its ability to attract and retain employers who create jobs. In Nashville, TN leaders are pursuing a range of prevention efforts to make it easier for city residents to make healthier choices. Minnesota is doing something similar. Four years ago, the state launched a Statewide Health Improvement Plan to help save health expenses for both the state and businesses by focusing on improving health and curbing the rise of preventable chronic disease.
And in Wyandotte, Kansas, Major Joe Reardon, seeing how unhealthy his community was--it hadn't seen a new grocery store in 40 years--brought business, public health, education, transportation, and housing leaders together to support efforts to curb smoking, improve rates of physical activity, and promote healthier choices. Under Reardon's leadership, all things relating to community improvement in Wyandotte, even resurfacing streets, now include a prevention inquiry: "How does this affect the health of our residents?" and "What is the economic impact on costs and productivity?"
The good news is that a growing number of policymakers and employers view prevention as critical to both improving worker health and productivity while also lowering soaring health care costs. In 2011, 67 percent of companies with at least three employees that provided health benefits also offered worksite wellness programs; almost all companies with at least 1,000 employees offered one. Companies are encouraging employees to be more physically active, quit smoking, lose weight, and eat healthier.
That's real progress. But if employees and their families live in communities with poor air quality, unsafe areas that limit physical activity and poor access to healthy foods, workplace wellness programs will only get us part way to better health.