We Can't Rely on Doctors Alone to Make the U.S. Healthier
Healthy living means more than just diet and exercise. Where you live, work, and play makes a difference, too.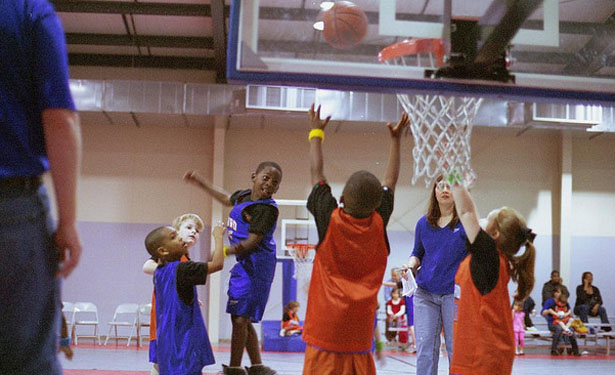 The US spends more on health care than any other country, but we are far from the healthiest. If we look to our health care system to correct this imbalance, we may be looking in the wrong direction, because health starts where we live, learn, work, and play--long before we step into the doctor's office. Factors such as neighborhood walkability, healthy eating habits, safe housing, and access to good jobs all help to make the healthy choice the easier choice. Keeping people out of the doctor's office in the first place is the best prescription for better health.
Solving the nation's most entrenched problems
See full coverage
For example, let's look at investments in low-income communities, where families with lower incomes are most often the same families with high rates of obesity and chronic disease. Investing in the health of these communities involves much more than treating disease. Housing matters, as does transportation. School quality is also important, because an individual's level of educational attainment is a good predictor of both health and future earnings. But too often, when attempting to battle diseases like obesity, we ignore the way people from the hardest-hit communities actually live. Are buildings situated to promote eyes on the street to reduce crime? Is public transportation designed to get parents to a good job? Are routes to school walkable and bikeable? Do schools offer healthier food options? Have playgrounds replaced vacant lots? This shift in thinking and action is the X factor: converting personal motivation into community transformation.
Dotted across the country are places where health is up front in community planning and policy. In Hernando,Mississippi, a creative partnership between the city and a local bank has launched a plan to turn foreclosed land into 37 acres of green space, with playgrounds and walking and biking paths. The town has also made low-cost policy changes--joint-use agreements that allow sharing of school gyms and playgrounds when schools are not using them, establishing bike lanes, and enacting no-smoking laws. In Cincinnati, Ohio, collaboration between the police department and volunteer organizations to clean up high-crime neighborhoods by creating green spaces, enhancing lighting, and adding benches and trash cans resulted in a 22 percent reduction in crimes including murder, rape, and robbery. Drops in crime mean increased opportunities for community residents to pursue healthier lifestyles.
Looking at communities through a health lens, there are many affordable, cost-saving changes that can be made through tax credits, loan incentives, small municipal investments, and policy changes including in zoning and building codes.
States can make a difference too: in North Carolina, state law requires that any land purchased or leased with state funds include public bike and pedestrian access.Washington State's Growth Management Act requires that comprehensive county and city plans address pedestrian and bike access and free or low-cost recreational opportunities.
Access to high-quality health care is essential to improving health in the U.S. But equally essential is a change in the way we structure our communities. As Dr. Bill Paul, Director of Health for Nashville/Davidson County, Tennessee puts it: "It's about weaving opportunities for healthy living into the fabric of the city. The vision is that a healthy city is a more livable city where employers want to locate and where employees can stay healthy."