Using Data Mining to Predict Epidemics Before They Spread
Tracking sales of over-the-counter medicines can clue us into outbreaks of disease before they get serious.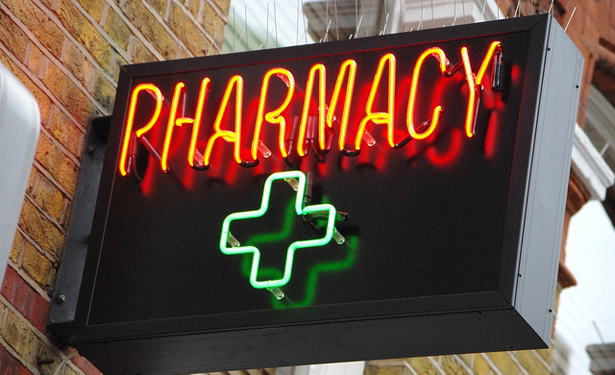 Flickr/renaissancechambara
In recent months, privacy has become the third rail of Internet politics. As companies capture more and more information about your activities online, what firms can do with that data and who they can share it with are becoming battlegrounds for rights activists, intellectual property holders, and others.
The healthcare industry isn't immune from the spread of Big Data, but it's also not necessarily something to be feared. Public health stands to gain a lot from understanding how we behave in the aggregate.
Consider the National Retail Data Monitor (NRDM), which keeps tabs on sales of over-the-counter healthcare items from 21,000 outlets across the United States. Knowing what remedies people are buying -- and how much -- is one way health officials are beginning to anticipate short-term trends in illness transmission.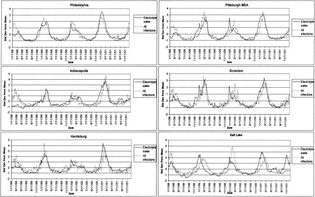 University of Pittsburgh
Data from the NRDM show that sales of over-the-counter products like cough medicines and electrolytes actually spike before visits to the emergency room do. The lead time can be significant -- in the case of respiratory and gastrointestinal illnesses, it was about two and a half weeks, according to one paper. Another study examined pediatric patients at a Pittsburgh hospital and found that over 40 percent of parents had bought over-the-counter meds an average 1.88 days before bringing their children into the ER.
Being able to identify a possible disease outbreak probably won't do much to keep the pathogens from spreading, but it could help prepare first-responders and other health professionals. In 2010, it took weeks for official sources to report details of a cholera epidemic in Haiti that killed 7,000 and infected half a million others. But on Twitter, news of the disease traveled far more quickly, according to a study published in the American Journal of Tropical Medicine and Hygiene.
Breaches of privacy are serious, and should be treated that way. But not all data collection is invasive, or conducted online. Much of it can be good. The best might be saving lives.