Unless We Shape Up, 42% of Us Will Be Obese Within 20 Years
More evidence from the Centers for Disease Control suggests we're letting our weight get the better of us.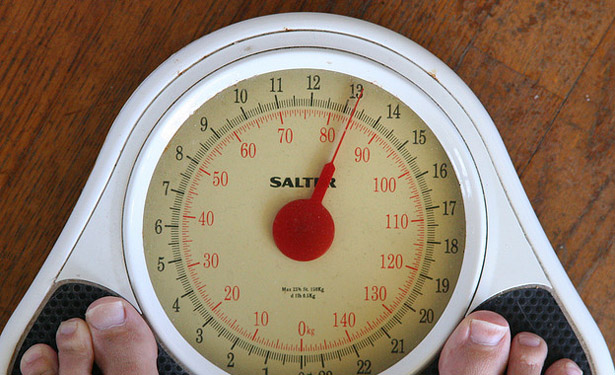 Flickr/puuikibeach
It's no secret that obesity is incredibly costly. Yet our national love affair with overeating continues apace. At this rate, by 2030, two-fifths of Americans will have a body mass index of 30 or higher -- the clinical definition of obesity according to the Centers for Disease Control (CDC).
The new forecast comes from a CDC and Duke University report alleging that within two decades, American obesity rates will top 42 percent, saddling the U.S. healthcare system with another 32 million obese people. Eleven percent of all Americans will be considered "severely obese," with body mass indexes (BMI) of 40 or higher. At a BMI of 40, a 5-foot 9-inch person would weigh more than 270 pounds.
Since obesity is linked to greater instances of chronic and acute health conditions, the researchers estimate that medical expenditures alone for our expanding waistlines will cost some $550 billion over the next twenty years. That's more than the U.S. Department of Defense asked for in its budget for the 2013 fiscal year.
Imagine every other American being obese. If current trends continue, that'll be the case somewhere out beyond 2030.