The Half-Ounce Artificial Heart That Saved a Baby's Life
A rousing success for the world's smallest artificial heart.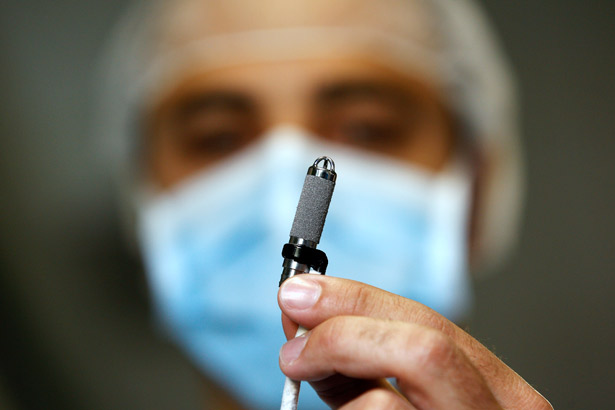 Italian doctors successfully implanted the world's smallest artificial heart into a 16-month-old boy, keeping him alive for 13 days with a titanium pump until a heart transplant donor was found.
At 0.4 ounces, the astoundingly small piece of equipment weighed about 80 times less than a standard artificial heart for an adult human, Reuters reported. It can pump a little over 3 pints of blood a minute. 

The little boy had a condition known as dilated myocardiopathy and spent almost his entire first year of life at Rome's Bambino Gesu hospital, where the artificial heart was also implanted.
The device was invented by Robert Jarvik, esteemed creator of the first permanent total artifical heart, but had only been tested in animals.