Just a few minutes with a nutritionist helped shoppers make healthier grocery purchases.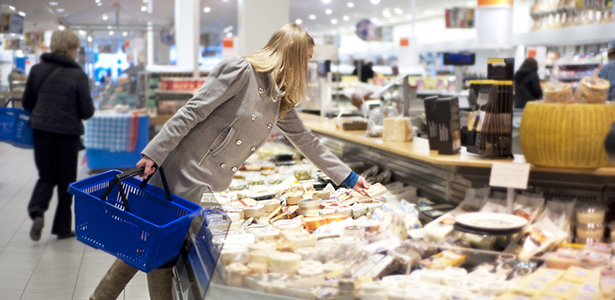 The grocery store can be a confusing place when you are trying to choose healthy foods. Though nearly all foods have a Nutrition Facts label, not everyone knows how to read or interpret the label correctly. Some food packages have health claims printed on them, and some stores provide indicators that certain foods are good for you. But it can get to be a bit confusing unless you have a degree in nutrition.
Researchers at the University of Arizona College of Medicine and Arizona State University set out to determine if providing in-store nutrition counseling could make a difference in the foods shoppers chose. A supermarket chain offered a packaged EatSmart program created by a registered dietitian chosen for the study.
The foods people purchase are indicative of their dietary intake so education and information can have a long lasting impact on the diets and health of individuals and families.
---

MORE FROM THE DOCTOR WILL SEE YOU NOW
---
The program includes colorful nutrition shelf tags placed under items using recommendations from the American Heart Association: "healthier option," "hearthealthy," "calcium rich, "immune booster," or "low sodium." In all, each store had about 600 shelf tags. EatSmart educational materials were also available in the stores.