Study: We're Biased Against Obese People—Even If They Get Thin
New research shows that shedding the unwanted pounds doesn't erase the prejudice against women with a history of weight issues.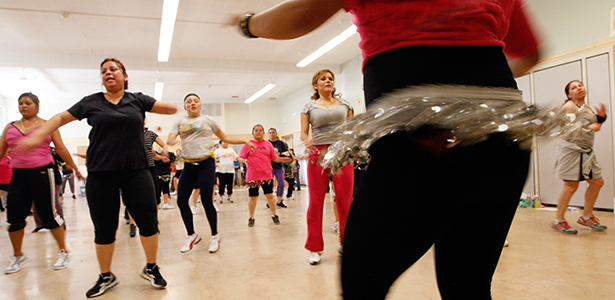 Rick Wilking/Reuters
PROBLEM: Obese people are often the subject of ridicule in society. Will shedding the excess pounds help them get rid of this stigma as well?
METHODOLOGY: Researchers led by Janet D. Latner tasked young men and women to read vignettes describing a woman who had either lost 70 pounds or had kept their weight stable, and who was either currently obese or currently thin. They then asked them about this woman on a number of attributes, including how attractive they found her and their overall dislike for fat people.
RESULTS: Despite having similar height and weight, the women who had a history with obesity were perceived as less attractive than those who had always been thin. The subjects were also more biased against obese people after reading about women who had lost weight than after reading about women who managed to keep their weight stable, regardless of whether the woman was thin or obese.
CONCLUSION: Prejudice against obese people persists even after significant weight loss, and these negative attitudes appear to intensify the more people are led to believe that body weight is easily controllable.
IMPLICATION: Obesity discrimination and the corresponding belief that weight is largely self-determined may need to be addressed on a societal level. "[T]he best science in the obesity field at the moment suggests that one's physiology and genetics, as well as the food environment, are the really big players in one's weight status and weight-loss," says co-author Kerry O'Brien in a statement. "We need to rethink our approaches to, and views of, weight and obesity."
SOURCE: The full study, "'Residual Obesity Stigma: An Experimental Investigation of Bias against Obese and Lean Targets Differing in Weight-Loss History," is published in the journal Obesity.