Study of the Day: To Land a Job, Grin and Bear It for More Than 4 Months
New research uncovers an uplifting reality about the grueling job-search process: Those who stick with it ultimately get rewarded.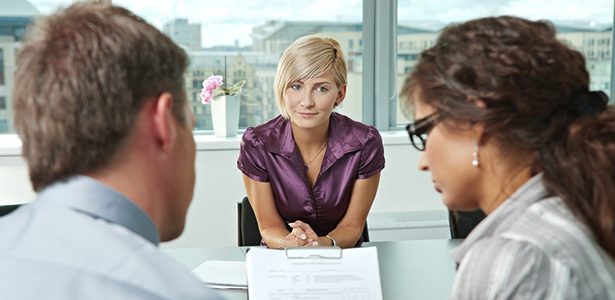 PROBLEM: Staying motivated in a job search is tough. The arduous routine of submitting resumes, going on interviews, and making countless phone calls gradually takes it toll on candidates, who often face repeated rejection. "Searching for a job isn't like learning a skill, where maintaining a positive attitude may be easier as you see improvement with effort," says psychologist Ruth Kanfer in a statement. "Beyond landing a job, you get almost no feedback."
METHODOLOGY: Researchers led by the University of Minnesota's Connie Wanberg conducted weekly assessments of the motivational traits, self-management states, job search practices, and mental health of 177 unemployed people seeking re-employment over the course of 20 weeks.
RESULTS: The subjects spent an average of 17 hours a week looking for a job at the beginning of the study and reported a steady improvement in mental health. By the fourth month, however, time spent on the search had declined to 14 hours and mental health began to decline. By the end of the study, 72 percent of job seekers had found employment, and they tended to be the ones who managed to stay energized and keep negative emotions under control.
CONCLUSION: A positive go-getter attitude at the outset of a job search helps. But, since a job-hunter's motivation dwindles over time, sustaining it has a stronger effect on a candidate's work prospects.
IMPLICATION: Kanfer, one of the study's coauthors, suggests that candidates seek increased social support and develop daily routines that can provide positive feedback. "A person's traits provide the backdrop for self-management," she says, "but these findings show that the self-management strategies that people actually use make the key difference."
SOURCE: The full study, "After the Pink Slip: Applying Dynamic Motivation Frameworks to the Job Search Experience," is published in the Academy of Management Journal.