Study of the Day: There's a 'Bamboo Ceiling' for Would-Be Asian Leaders
New research suggests that assertive Asian-Americans may be penalized for not adhering to racial stereotypes that peg them more as meek followers.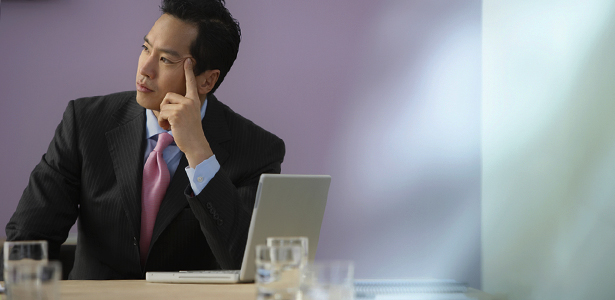 Blend Images/Shutterstock
PROBLEM: Compared to their proportion of the North American population, East Asians are overrepresented in universities and in many professional settings. Still, why are they less likely to be promoted to leadership positions compared to Whites and other racial minorities?
METHODOLOGY: University of Toronto researchers Jennifer L. Berdahl and Ji-A Min conducted four experiments to look into this so-called "bamboo ceiling." In one trial, they asked survey respondents to read the human-resource record of a business consultant whose last name was either Sutherland or Wong before indicating how much they would like to have the employee as a co-worker. The file also included different supervisor assessments on the employee's assertiveness, agreeableness, and leadership potential.
RESULTS: The dominant East Asian employee was more disliked than the non-dominant East Asian employee, the non-dominant White employee, and the dominant White employee. A separate trial showed that participants held descriptive stereotypes of East Asians as being competent, cold, and non-dominant, while another showed that the most valued expectation of East Asians was that they "stay in their place."
CONCLUSION: East Asians who don't conform to racial stereotypes are less likely to be popular in the workplace. "In general, people don't want dominant co-workers," says Berdahl, "but they really don't want to work with a dominant East-Asian co-worker."
IMPLICATION: Berdahl says managers and coworkers should be wary of this tendency against East Asian employees that exhibit leader-like behavior. She says, "The bias lies within observers and it's ultimately their responsibility."
SOURCE: The full study, "Prescriptive Stereotypes and Workplace Consequences for East Asians in North America," (PDF) is published in the journal Cultural Diversity and Ethnic Minority Psychology.