Study of the Day: Smaller Families May Lead to Smarter Children
A new longitudinal study in Personality and Social Psychology Bulletin shows that family size, not birth order, matters for intelligence.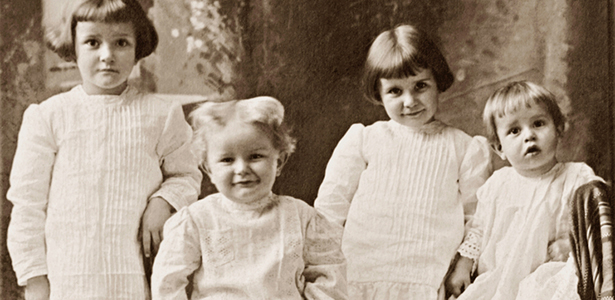 PROBLEM: Ever since Francis Galton noticed the preponderance of firstborns in the English scientific community (PDF), experts have weighed in on whether birth order affects intelligence. Theorists have argued that "laterborns" live in less cognitively stimulating environments filled with more kids and are left with fewer resources for the pursuit of knowledge. Since intelligence is fairly heritable, can this seeming birth-order effect be explained instead by the preference of smarter parents to simply have fewer children?
METHODOLOGY: London School of Economics and Political Science researcher Satoshi Kanazawa analyzed data from a British study of more than 17,000 people, who took multiple intelligence tests at ages seven, 11, and 16. He controlled for several variables, including fertility, social class, and parental educational background.
RESULTS: Children from larger families, regardless of their birth orders, tend to be less intelligent than kids in smaller households. Birth order is not associated with intelligence once the number of siblings is statistically controlled.
CONCLUSION: The apparent birth-order effect on intelligence may actually be due to family size. Since children largely inherit their intellects and less intelligent parents tend to raise more kids, the offspring of larger families tend to be at a cognitive disadvantage.
IMPLICATION: So why do smarter parents have fewer children? "More intelligent people are more likely to do unnatural things or things for which they are not evolutionarily designed to do," says Kanazawa, "and having fewer children is one such unnatural thing."
SOURCE: The full study, "Intelligence, Birth Order and Family Size," is published in the journal Personality and Social Psychology Bulletin.