Study of the Day: Email Breaks at Work Reduce Stress, Improve Productivity
New research suggests that companies should send out emails in batches to curb employees' tendency to self-interrupt and push them to focus on their work.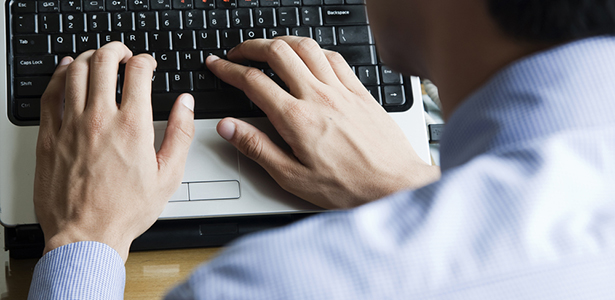 Rehan Qureshi/Shutterstock
PROBLEM: For no apparent reason, many people at work suddenly stop doing their most pressing tasks to check their email. In fact, informatics expert Gloria Mark says these instances of self-interruption occur almost as often as interruptions caused by external sources, such as the phone ringing or a co-worker coming to chat. Is email making us more anxious at work?
METHODOLOGY: University of California, Irvine, and U.S. Army researchers led by Mark banned computer-dependent civilian employees at the Army's Natick Soldier Systems Center from their email for five workdays. Even before this restriction, however, they had already attached heart rate monitors to the subjects, who worked in a variety of positions and were evenly split between women and men, and installed software sensors on their computers to detect how often they switched windows. They also interviewed the participants after the trial.
RESULTS: When the subjects were allowed to read their email, they changed screens twice as often and exhibited more constant heart rates that indicate a more stressed "high alert" state. On the days they were prohibited to correspond electronically, they experienced more natural, variable heart rates and reported feeling better able to do their jobs and stay focused on their tasks. The only downside was that they also reported feeling somewhat isolated.
CONCLUSION: Cutting employees from email reduces their stress and enables them to resist work interruptions.
IMPLICATION: Organizations should consider sending out emails in batches to counter the belief that email should be answered as soon as possible and curb employees' desire to self-interrupt. "There are social expectations intertwined with email," says Mark. "We expect that when we send an email, people will respond as quickly as possible. We also drive ourselves to answer the email as quickly as possible, perhaps just to get it out of our inbox."
SOURCE: The full study, "A Pace Not Dictated by Electrons," was presented today at the Association for Computing Machinery's Computer-Human Interaction Conference in Austin, Texas.