Study: Kids Will Eat More Veggies If They Drink Water Instead of Soda
New research on food-beverage pairings highlights yet another reason parents should encourage their kids to choose water over soda.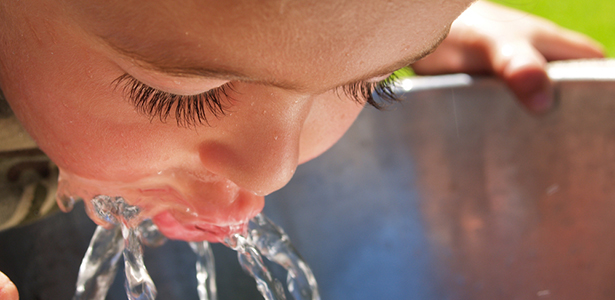 PROBLEM: Previous studies have suggested that children's early attitudes toward salt, sugar, and fat influence the way they eat later in life. What beverage would be ideal to encourage kids to eat vegetables and to promote more healthful food-drink pairings down the line?
METHODOLOGY: Researchers T. Bettina Cornwell and Anna R. McAlister surveyed 60 young adults, ages 19 to 23, about their preferences for different food-drink combinations. They also tested 75 children, ages three to five, who were served either a sweetened beverage or plain water with their vegetable snacks on multiple trials. In a take-home survey, a parent for each of the preschoolers reported on their kid's degree of fussiness when eating.
RESULTS: Older participants favored the combination of soda served with salty, calorie-dense foods rather than soda and vegetables. Regardless of their fussiness, preschoolers in the trials ate more raw vegetables, either carrots or red peppers, when they were served water instead of a sweetened beverage.
CONCLUSION: Water boosts preschoolers' appetite for vegetables, while soda turns young adults off of them.
IMPLICATION: Since our food-pairing penchants are indoctrinated early on, parents should urge their kids to drink water with their meals and policymakers should champion water as the default beverage option in restaurant combo deals. As Cornwell puts it in a statement, "Our simple recommendation is to serve water with all meals."
SOURCE: The full study, "Contingent Choice: Exploring the Relationship Between Sweetened Beverages and Vegetable Consumption," is published in the journal Appetite.