How Your Brain Avoids Mental Traffic Jams
To keep from tripping over one another, different parts of your brain run at different speeds.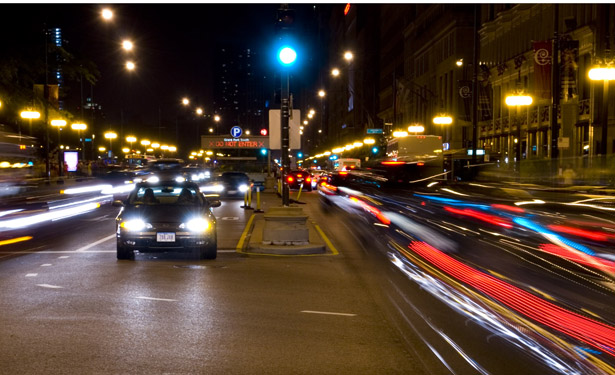 Flickr/andrew_bisset
We often like to think of our brains as a single device, the unitary executive governing the republic of our limbs and thoughts. While there's some truth to that, the reality is much more complex. In fact, not only do different parts of the brain perform different functions, but many of our basic activities -- such as quoting a song lyric or calculating a waiter's tip -- actually activate multiple regions of the brain that fire in perfect coordination with one another.
When these otherwise independent parts of the brain work together, they operate in what's called a brain network:
Large scale brain network research suggests that cognitive functioning is the result of interactions or communication between different brain systems distributed throughout the brain. That is, when performing a particular task, just one isolated brain area is not working alone. Instead, different areas of the brain, often far apart from each other within the geographic space of the brain, are communicating through a fast-paced synchronized set of brain signals. These networks can be considered preferred pathways for sending signals back and forth to perform a specific set of cognitive or motor behaviors.
With all that the brain has to process over the course of a day, you might expect the various networks' signals to interfere with one another, much as overloading a cell phone tower might result in a dropped call or two.
There's an elegant solution to this problem, it turns out: brain networks may simply be operating at different frequencies to avoid miscommunication.
According to a paper published this week in Nature Neuroscience, brain networks function like separate computer processors running at different speeds. Some, such as those involving the hippocampus, tend to work at frequencies of around five hertz. Those concerning movement and the senses are more likely to work at frequencies of 32-45 hertz.
The scientists were able to decode this electrical activity using a type of brain scan called magnetoencephalography (MEG), which is sensitive enough to pick up magnetic fields produced by the brain. Changes in brain activity are thought to cause slight shifts in these magnetic fields, so studying them provides a good alternative over magnetic resonance imaging (MRI), which is effective for studying blood flow to the brain but can't track activity beyond 0.1 hertz.
The new research suggests that what's happening in our brains isn't so much a chaotic jumble of electrical signals ricocheting about all at once, but a precise, almost choreographed dance of layered communication taking place according to structures and predefined pathways we're just beginning to understand.