How Did Vladimir Lenin Really Die?
An annual conference on famous dead people reopens Lenin's autopsy report.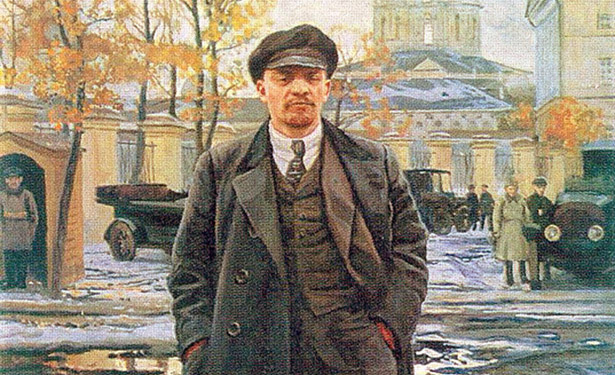 Wikimedia Commons
Adolf Hitler isn't the only historical dictator whose medical records are being reopened this week, it seems. As part of an annual conference on the deaths of famous people at the University of Maryland (yes, really) researchers are cracking open the closed case of Vladimir Lenin, the former Soviet leader who is commonly thought to have been done in by a case of syphilis.
In fact, the sexually-transmitted disease may not have killed Lenin after all, the Associated Press reports:
The Soviet leader's father also died at 54 and both may have been predisposed to hardening of the arteries. Stress also is a risk factor for strokes, and there's no question the communist revolutionary was under plenty of that, the neurologist said.

"People were always trying to assassinate him, for example." Vinters said.
Among those would-be assassins? Joseph Stalin, Lenin's successor. Circumstantial evidence suggests that Lenin might actually have died from poisoning, administered under Stalin's orders. No toxicology assessment was conducted on Lenin's body -- which happens to reside still in Moscow's Red Square -- and just before his death, Lenin appeared to undergo a set of serious convulsions despite functioning normally hours earlier.