Ditching Saturated Fats Could Improve Memory and Cognition
Saturated fats don't just clog your arteries -- they hinder your brain's effectiveness, too.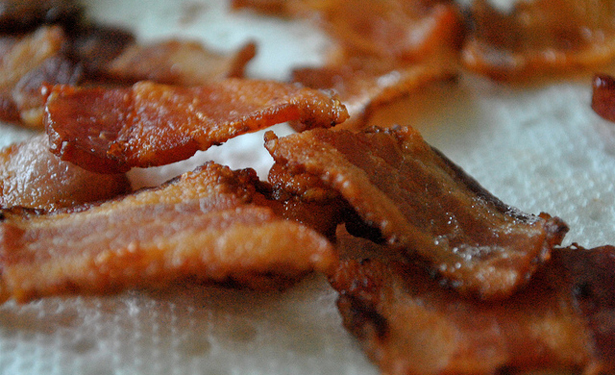 cookbookman17/Flickr
Eating foods that are high in saturated fat -- red meat, butter, and other animal products -- clog your arteries and increase your risk for heart disease and stroke. Until now, that's all we thought they did. Now it seems that saturated fats may also be linked to how efficiently our brains work.
In a paper published today in Annals of Neurology, a team of scientists analyzed dietary data from 6,000 women over age 65. Over the course of a four-year monitoring period, women who consumed more saturated fat scored worse on cognitive function tests than those who ate less of the stuff.
What's more, women who ate healthier types of fat, such as the monounsaturated fats found in olive oil, actually showed improvements in their test results. The findings suggest that swapping one kind of fat for another may not only improve your cardiovascular health, but may also enhance your brain function. That's particularly important for middle-aged adults who may be at risk for Alzheimer's, dementia or other degenerative brain disorders.
"The total amount of fat intake did not really matter, but the type of fat did," said Olivia Okereke, the study's lead researcher. "Substituting in the good fat in place of the bad fat is a fairly simple dietary modification that could help prevent decline in memory."
The study drew data from the Women's Health Study, a 10-year clinical trial of 40,000 women aged 45 and up -- so it looks like the jury's still out for men.