Culinary Intelligence tells the story of one New York magazine food writer who dropped 40 pounds and still managed to live life to the fullest.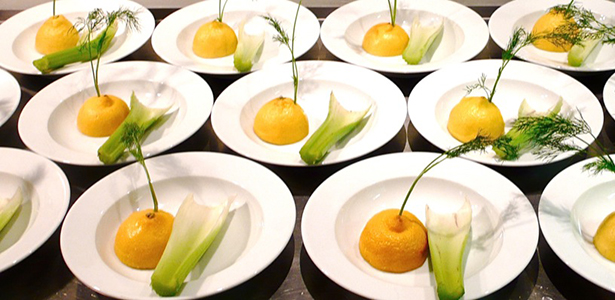 The Next Web/flickr
In the mid-1990s, Peter Kaminsky, a self-proclaimed hedonist, landed the perfect gig. As the writer behind New York magazine's "Underground Gourmet" column, he was paid to patrol the outer reaches of the boroughs in search of the tastiest ethnic fare. When he wasn't sampling Vietnamese, Korean, Greek, Cuban, or West Indian cuisine, his duty was to discover little-known, up-and-coming restaurants. And as the magazine's go-to food writer, Kaminsky was also called upon whenever the likes of Daniel Boulud, Alain Ducasse, or Thomas Keller opened a new bastion of four-star-fare. Some of New York's greatest chefs hired him as a co-writer (and taster-in-chief) for their cookbooks.
There was one occupational hazard. When Kaminsky, who is five foot-nine, became the Underground Gourmet, he weighed 172 pounds and wore trousers with 34-inch waistbands. After a few years on the job, he had crossed the 200-pound line and struggled to wiggle into XL T-shorts and 38-inch pants. The wake-up call came when his life insurance renewal was denied. "The choice was clear," he writes. "Mend my munching or fast-forward to Judgment Day."