White? You're More Likely to Be Prescribed an Antidepressant
How a complicated mix of privilege and culture contributes to racial differences in antidepressant use.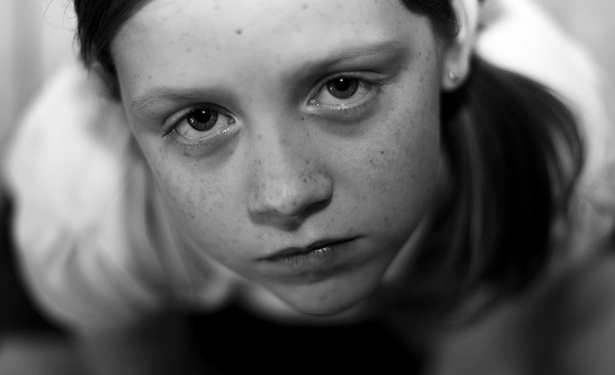 Flickr/apdk
A research group at the University of Michigan and Indiana University concluded that physicians were 1.52 times more likely to prescribe antidepressants to Caucasians than to Hispanics for the same major depressive disorders.
The study, conducted by Rajesh Balkrishnan, Ph.D., Hsien-Chang Lin, Ph.D., and Steven R. Erickson, Pharm. D., highlights that physicians are influenced by more factors than the specific needs of individual patients.
The researchers also found that whites were more likely to be prescribed newer, more expensive antidepressants, which also happen to be considered the "first line" prescription for the disorders.
The newer-generation antidepressants are typically recommended as treatment for many major depressive disorders (MDD) because they have been proven to provide better efficacy, safety in overdose, better dosing schedules, and other benefits. In essence, they're better, safer, and less complicated than older-generation antidepressants.
So why aren't Hispanics being prescribed these medications? "Previous studies have shown that racial/ethnic health disparities may come from discrimination, differential insurance benefits, lower rates of participation in healthcare decision making, and differential attitudes toward use of antidepressant pharmacotherapy," the study states.
In other words, like most things concerning race, it's a complicated issue. As April is National Minority Health Month, this year's theme is "Health Equity Can't Wait. Act Now in Your CommUNITY!" which only highlights the pressing issue. Compounding this problem? Patients' behaviors, in addition to physicians' methods.
"There have been studies that suggest some racial and ethnic groups are less likely to take antidepressants, because of certain attitudes," says Dr. Lin.
It's a circular problem: physicians aren't prescribing medicines to those who don't communicate their health needs, but patients' experiences and attitudes inform their very visit. Who needs expensive medicine when you aren't "sick", and more importantly, can't pay for it? And what physician is going to prescribe these medications if they don't know their patients need it, or, well, if they can't pay for it? It's an issue made even more complicated when taking language barriers into account.
Lin suggests that many care disparities among ethnic groups can be helped with physicians adhering more strictly to guidelines, and medical associations mandating these guidelines.
"We want the policy to motivate physicians to adhere to clinical practice guidelines better," says Dr. Lin. "Health disparities, especially with ethnic groups, can be helped with better access to healthcare and by having more insured people." It's logical: The more people who are insured by healthcare, the more the cost of medication is covered.
Loretta Jones, who has spent 30 years studying minority health policy, agrees, but believes the problem is bigger than just payment.
When looking at blacks' interactions with antidepressants, the problem is three-fold, says Jones, who has been focusing on depression in African-American communities since 2003. First, African Americans are less likely to take antidepressants, because they're less likely to ask for them. Second, many physicians don't want to talk about antidepressants to African American patients, as many are seen in centers and clinics where they are rushed through their visits. Three, African Americans don't want to be considered "crazy", so they're less likely to take the medicine.
"Until the National Institute of Mental Health puts down a policy, and says treat all patients this [one] way the [healthcare discrepancies] will continue," says Jones. Jones works as the founder and Executive Director of Healthy African American Families (HAAF) II, a non-profit, community serving agency whose mission is to improve the health outcomes of African Americans, Latinos, and other minorities in South LA by enhancing quality of and access to care. She believes that the more we understand health care and the "institutional racism, that doesn't push to remove the health disparities, but allows them to continue to happen," the more we, the public, can push for better health care for all.
"It's not just this one study," emphasizes Jones. "It's a consistent disparity across the board. It's not just this one thing."