Using Social Media to Prevent Suicide
Suicide prevention often relies on the power of human connection. Now, that connection is moving online.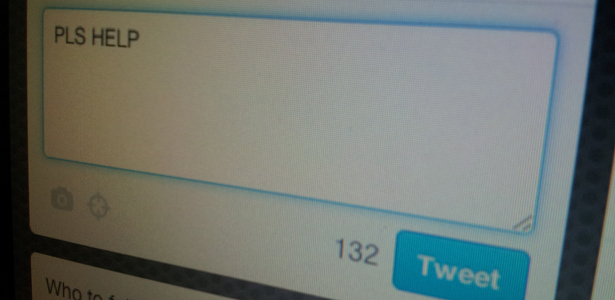 Brian Fung
On 22 September 2010, at 8.42pm, Tyler Clementi updated his Facebook status: "Jumping off the gw bridge sorry." In the days leading up to the Rutgers University student's suicide, he had discovered his roommate, Dharun Ravi, had been spying on him through a hacked webcam connection and had been discussing his sexuality on Twitter and Facebook. Last month, a jury in New Jersey convicted Ravi of invasion of privacy and bias intimidation . He faces up to ten years in jail and possible deportation to India. The intricacies of the case have raised serious issues surrounding hate crimes, questioning the role of social media in cyber bullying.
But what about their capacity as tools for prevention?
College students and adolescents now congregate in online social networks just as much as they do in dormitory common rooms. So organizations like the National Suicide Prevention LifeLine seek to be present in these environments. The LifeLine recently developed a Facebook chat add-on that enables users to report updates to Facebook that they feel are indicative of suicidal behavior. These then trigger a connection to a trained counselor. The service functions in ostensibly the same manner as the LifeLine's telephone service, which took its first call in January of 2005.
There are two ways of accessing the chat - either by clicking on the user's post or by reporting it to the Facebook Help Center. The user is then contacted by a crisis center via email, encouraging them to either call the help line or click on a link to start an online chat with a counselor.
The service is currently completely reliant on the Facebook community to report suicidal behavior. Ashley Womble, Online Communication Manager at the LifeLine, said that it would be too tricky to create a reliable algorithm that scans posts for suicidal language because people use suicidal language in everyday conversation without any real intent to harm themselves.
The LifeLine hasn't limited their efforts to Facebook. Twitter users are also able to report suicidal behavior on the micro-blogging platform. Reporting a tweet via the Twitter support center results in an email being sent to the LifeLine alerting them to the activity on the user's feed. Currently, Twitter does not release the email address of the user for privacy reasons, a policy the LifeLine hopes they will change their position on. The LifeLine is therefore only able to contact the user via their Twitter account. Tumblr's help center allows users to report safety concerns in a similar way. Tumblr takes these reports and emails the reported user, encouraging them to call the LifeLine.
A partnership with Google has lead to the adjustment of the Google algorithm so that the LifeLine's number appears when someone searches "suicide" or a related term. If a user types, "I want to kill myself" into the Google search bar, the top sponsored links are suicide prevention resources. Beneath them appears an image of a red telephone and the LifeLine's number. The algorithm, however, does not yet take into account all related terms. Typing "How to tie a noose," for example, does not return the number for the LifeLine, but rather results for YouTube videos demonstrating how to tie a noose.
Google bought YouTube in 2006. YouTube's community posting policy does not allow for videos containing "gratuitous violence" or "someone getting hurt" to be uploaded to the site. But it is these grey areas that present algorithmic problems for the partnership between the web companies and the prevention organizations. Google and YouTube declined to comment.
Other search engines have not yet adjusted their search functions. Bing, for example, does not return results containing the LifeLine's number. If you search for "suicide methods," the suggested terms "painless" and "undetectable" appear, showing the user results from forum threads. Some of these include threads in which users have posted questions about suicide methods that others have responded to with a list of suggestions. One site, sythe.org, contains a thread in which the user asked, "I need a painless, preferably quick and effective way to commit suicide. Don't have a gun so what can I do?" The response was to "Dive headfirst off a roof." Although this user was banned, the post remained on the message board and the link to thread was among the top sites from a search through Bing.
LifeLine's online prevention strategy obviously extends to its own website, too. It has a gallery of survivor videos that are testimonials made by people who have survived suicide attempts. Users are able to create an avatar when making their post, in order to maintain their anonymity. Researchers and advocates of suicide prevention emphasize the importance of communicating survivor stories, rather than suicide completion in the media. Madelyn Gould, professor of clinical epidemiology at Columbia University and expert in youth suicide, said that portraying suicide survivors rather than focusing on completed cases in the media is more effective in reducing suicide contagion.
The Jed Foundation, an organization working to prevent suicide among college students, also uses social media as a core element of its prevention strategy. John MacPhee, executive director, said, "There are a huge number of students who aren't talking about their distress. Social media is a vehicle for communication and education to help understand what is going on with themselves or friends."
MacPhee is optimistic about the positive power of social media and said that he is "incredibly excited" by the possibilities it offers. One of the projects the Foundation is working on is their "Love is Louder" campaign. The campaign, launched in 2010, aims to tackle issues of bullying and negative self-image through sharing stories of how people have overcome these difficulties in their own lives. The main thrust of the campaign is a strong online presence across a multitude of platforms. The campaign makes use of the account @loveislouder and the hashtag #loveislouder, which remarkably, continues to be appended to dozens of tweets a week. Followers are encouraged to write, "love is louder" on their hand and take a photograph of it and tweet it out to their followers. The account currently has 45,000 followers.
Given all this activity by The LifeLine, Jed Foundation, and others, it's worth asking: does any of this stuff actually work to keep people, especially young adults, from killing themselves?

Robert Valois, professor of health promotion, education and behavior at the University of South Carolina, said it has the potential to make a difference, but warns that it could also go the other way. "Teenagers want to be part of a group and if you can't make it into one, that's tough." Valois, whose area of expertise is adolescent behavior, said this readily translates online. Not making friends in the cyber world, having a friend request rejected or being the victim of cyber bullying, is just as damaging as their offline equivalents. By the same token, if you're struggling to fit in and you find like-minded people and acceptance in an online community, Valois said that could bring great comfort to an adolescent: "It could save a life."
The young mind works fast. So does technology. Valois offered the possibility that the smartphone has the potential to be a highly effective tool in suicide prevention. The prevalence of mobile Facebook means young people are plugged into the online networks for a large chunk of the day. Reading an update from a friend stating they are in distress, or even suicidal, gives them the ability to immediately call them or the authorities.
Valois, does however warn of the dangers of being too tuned into the virtual world. One of life's most important skills is the ability to connect, make friendships and raise one's social capital. Valois said that hiding in the virtual world, firing off emails rather than interacting face-to-face with someone, runs the risk of under-developing these skills in the young mind.
Research into online journaling, however, suggests that online communication can be an integral aspect of identity formation in young people. Dr. Barbara Guzzetti and Dr. Margaret Gamboa studied the behavior of two adolescent girls using Live Journal, an online diary platform. Their research, conducted in 2005, found that online journaling is a compelling form of self-expression and self-discovery in adolescents.
Observing the behavior of the girls using the online journal platform found they were not hesitant in posting entries about their feelings. The nearly instantaneous feedback made online writing a vehicle for emotional support. Interestingly, the majority of the girls' online audience comprised of strangers, true cyber pals, which they had not met in the offline world. Online writing became a means of shaping the perceptions of other people, as much as it was a vehicle of representing themselves.