The Science of Brain Freeze (!)
Our colloquial name for a common condition may not be far off the mark, after all.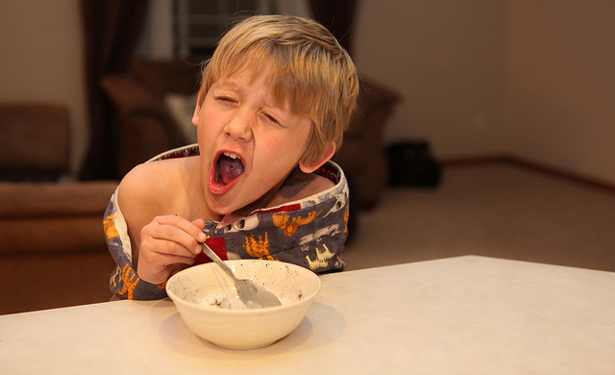 Flickr/OH Snap! Julie McGraw Photography
We've all been there -- the excruciating moment after you sip a cold soft drink or a bite of ice cream, those seconds filled with the kind of half-blissful, half-torturous headache that's enough to make you squeeze your eyes shut and reach for your temples. That's brain freeze -- or sphenopalatine ganglioneuralgia, if you prefer.
What's the science behind brain freezes? Until now, the research has been rather hazy. But scientists now know that the phenomenon may be related to a surge of blood into the brain. What's more, they intend to apply this discovery to learn more about other kinds of headaches, particularly among soldiers with combat trauma.
In a study conducted by Harvard medical researchers, along with scholars at the University of Ireland and the Department of Veterans' Affairs, test subjects were connected to brain scanning equipment and given ice water to drink. As it turns out, creating brain freeze is as simple as putting something cold against your upper palate. When the subjects raised their hands to indicate the onset of a brain freeze, the scientists noticed a sudden increase in blood flowing through the anterior cerebral artery, which sends oxygen to the frontal lobe.
The scientists believe the increased blood flow could be part of a temperature-regulation mechanism. When it detects intense cold, the body pumps more blood to the brain to keep it functioning in a warm environment. But that activity may also be raising pressure inside the skull, producing the headaches we call brain freeze. Recovery happens when the artery returns to its normal size.
With any luck, these new findings point the way toward breakthroughs in understanding how migraines operate, as well as headaches brought on by post-traumatic stress. Drugs that control the brain's blood flow could give sufferers of these conditions some much-needed relief. For the rest of us, though, gritting your teeth and waiting a few seconds may still be the best remedy.