Study of the Day: The Kind of Pride That Leads to Prejudice
Boasting about one's achievements may be tacky, but at least it's not tied to the racism and homophobia that those who were born to privilege are more likely to display.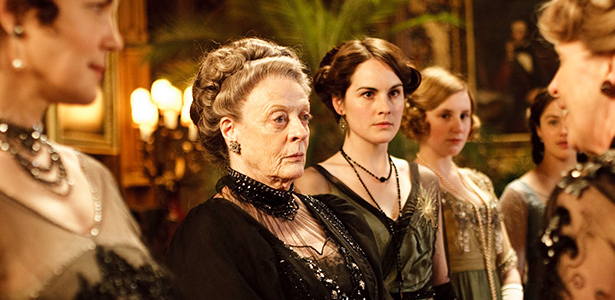 Carnival Films
PROBLEM: Past research has examined two types of pride. There's "authentic pride," which results from hard work and achievement, and then there's the more arrogant "hubristic" variety that stems from status, power, or money. How does feeling one or the other change one's approach to other people? Specifically, does the bad kind of pride lead to prejudice?

METHODOLOGY: Psychologists Claire Ashton-James and Jessica Tracy conducted a series of experiments to explore the relationship between pride and stigmatization. In one trial, to induce feelings of authentic or hubristic pride, they asked 83 respondents to open up about a time they succeeded because of hard work (authentic) or due to plain talent (hubristic). Then, for a purportedly unrelated survey, they asked the respondents to judge the appropriate penalty fee for either a male or female defendant accused of engaging in prostitution in the men's restroom.
RESULTS: The subjects who felt proud because of their natural gifts tended to levy heavier penalties on the gay defendant than those who were proud of their hard-earned success. These mind frames, however, had no effect on the penalties of the straight targets. The researchers saw similar patterns in other trials that dealt with racism.
CONCLUSION: The way people experience pride influences how prejudiced their attitudes are toward stigmatized groups.
IMPLICATION: Authentic pride appears to create a self-confidence that boosts empathy for others, while feelings of superiority may reduce compassion and exacerbate people's untoward biases. Tracy notes in a statement that this may provide important insights about leadership: "The kind of pride a leader tends to feel may partly determine whether he or she supports minority-group members or disregards them."
SOURCE: The full study, "Pride and Prejudice: How Feelings About the Self Influence Judgments of Others," is published in the journal Personality and Social Psychology Bulletin.