Study of the Day: Even the Religious Lose Faith When They Think Critically
New research in Science shows that, unlike intuitive thinking, activating the analytical cognitive system promotes religious skepticism.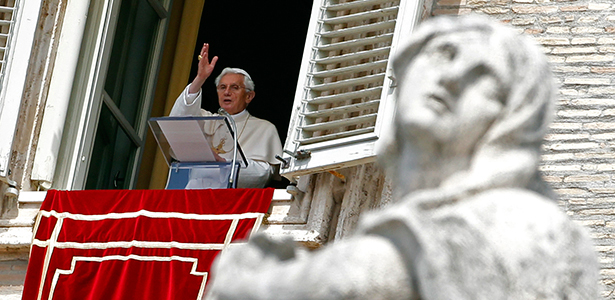 Giampiero Sposito/Reuters
PROBLEM: Previous research has uncovered a link between faith and intuitive thinking, a way of processing information that relies on mental shortcuts to yield fast and efficient responses. Can the opposite cognitive approach, analytical thinking, elicit the opposite religious response? That is, can critical thinking diminish a person's faith?
METHODOLOGY: Researchers Will Gervais and Ara Norenzayan devised a series of experiments to test if analytic thinking may be a source of religious disbelief. In the first trial, the subjects answered questions designed to measure their cognitive state and completed three surveys to measure the strength of their faith. Then, to test for causation, the authors also conducted experiments where they first primed the participants into thinking more methodically with images of Rodin's The Thinker or a word-scrabble game with words like "think," "ponder," or "rational."
RESULTS: Regardless of their religious background, the subjects who were more likely to adopt an analytical stance tended to report less religiosity. Moreover, those who were prodded to think this way reported significantly reduced religious conviction compared with people who didn't receive the same cues.
CONCLUSION: Analytical thinking decreases religious belief and may undermine the intuitive support for faith, at least temporarily.
SOURCE: The full study, "Analytic Thinking Promotes Religious Disbelief," is published in the journal Science.