Study of the Day: Chin Implants Are Skyrocketing. Is Skype to Blame?
Increased use of video chat technology may be behind last year's surge in chin augmentations, according to an annual industry survey.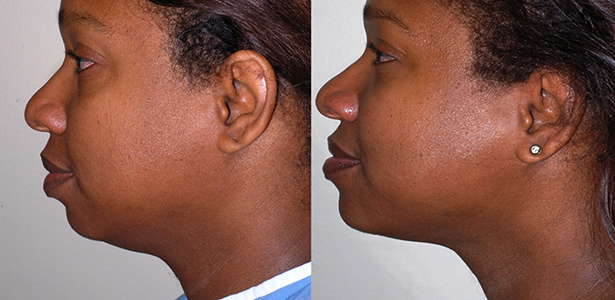 American Society of Plastic Surgeons
PROBLEM: What were the leading cosmetic procedures in 2011?
METHODOLOGY: The American Society of Plastic Surgeons, the world's largest organization of board-certified plastic surgeons, collected data from its more than 7,000 member surgeons to identify trends in plastic surgery related to gender, age, procedure, regional and national average fees, and several other variables.
RESULTS: Chin augmentation grew by 71 percent -- more than breast augmentation, Botox, and liposuction combined. The procedure increased in both women and men, as well as in all patients over the age of 20, with the largest increase seen among those age 40 or older. Lip augmentations and cheek implants rose by nearly 50 percent. In terms of real numbers, Botox and breast augmentation remained the top cosmetic procedures.
CONCLUSION: People are considering chin augmentation to restore their youthful look, says ASPS president Malcolm Z. Roth in a statement. "[A]s more people see themselves on video chat technology, they may notice that their jawline is not as sharp as they want it to be." Member surgeon Darrick Antell suggests that ambition may also be in play. "We know that CEOs...tend to have a stronger chin," he says. "[P]eople subconsciously associate a stronger chin with more authority, self-confidence, and trustworthiness."
SOURCE: The full study, "American Society of Plastic Surgeons 2011 Plastic Surgery Statistics Report," (PDF) is available in PlasticSurgery.org.