Quit Smoking? Warning Labels Can Help You Stay Smoke Free
A new poll shows that aggressive warning labels work for ex-smokers, too.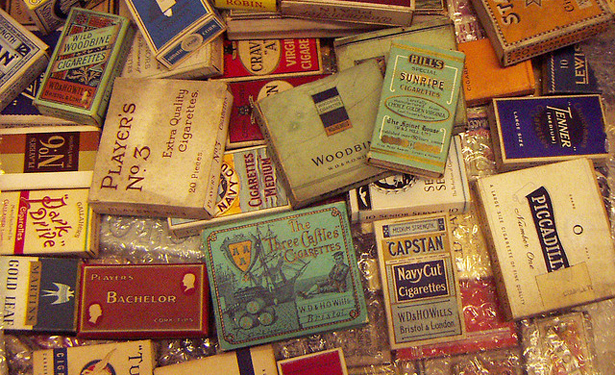 Flickr/D H Wright
The Food and Drug Administration is planning to unveil a series of new cautionary labels to be printed on cigarette packages this fall. Although the idea is under legal challenge, the FDA hopes the new, more graphic labeling will do more to curb smoking in the United States.
We usually think of the cautionary words on cigarette packages as a deterrent aimed at would-be and current smokers. But a new, international survey finds that messages describing the health risks of smoking may contribute significantly to preventing relapse among those who've already quit:
The content and graphic nature of cigarette-package warnings varies widely between these countries, the authors noted. Regardless of nationality, however, the survey found a common trend: ex-smokers who said they found anti-smoking messaging on packaging helpful were more apt to avoid relapse.
Reporting their work in the journal Tobacco Control, researchers said they polled 1,936 inhabitants of Western industrialized countries including Australia, Canada, Great Britain and the United States. Over 40 percent of ex-smokers who took notice of warning labels and found them very helpful were still cigarette-free after a year. Those who said the warning labels were not that helpful had a relapse rate of 50 percent.