New in Breast Cancer Treatments: Baking Soda and Spider Venom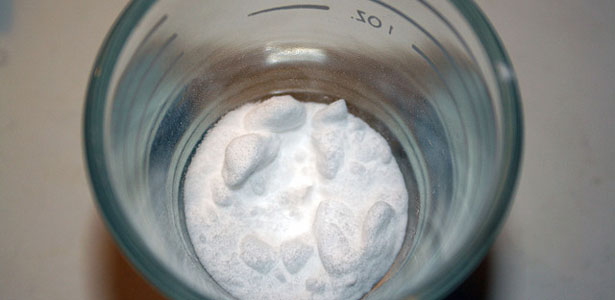 Breast cancer patients have an overwhelming number of treatments available to them these days, from surgery to hormone therapy to chemotherapy. But new research is leading the quest for a cure in some odd directions. If it pays off, the work could provide cancer sufferers with a perfectly tailored -- if unconventional -- treatment solution.
Scientists at the University of Arizona have won a $2 million grant from the National Institutes of Health to develop a cure based on the humblest of household ingredients: baking soda. So far, baking soda has been proven in mice to reduce the size of tumors by counteracting the lactic acid the growths produce when they expand. It's only mice, but still, it's also just baking soda.
By drinking a baking soda solution, "patients can actually change their body's pH to make their cancer drugs more effective," said Mark Pagel, an associate professor of biomedical engineering and the lead researcher on the project. The only downside is that drinking too much baking soda can be toxic to other organs in the body, such as the bladder and the kidneys.
But if you think ingesting baking soda is a strange remedy, get ready for another surprise. Australian researchers believe they can tackle tumors with a decidedly non-domestic solution. Their plan is to mix cancer cells with spider venom -- specifically, the kind drawn from tarantulas and funnel web spiders, the latter of which ranks among the top three most poisonous arachnids on earth -- to see if the resulting reaction has any interesting effects.
Norelle Daly, who's overseeing the initiative, will receive a $200,000 grant from the Australian government to pursue the work.
"What we would hope to find is a molecule that looks promising in killing the cells," Daly said. "You would like to see that you could prevent the cancer from spreading and remove it as well."