How to Care for Your Aging Loved Ones While Still Taking Care of Yourself
San Francisco researchers Alexander Smith and Jennifer King share expert advice on how to look after the elderly without losing sight of your own well-being.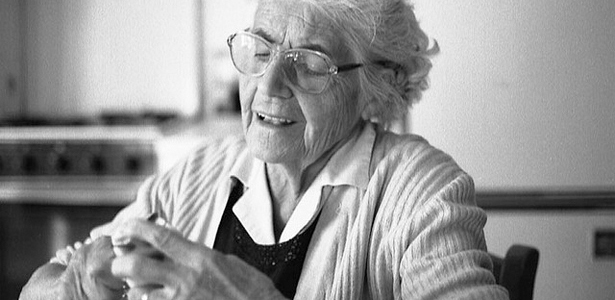 New research shows that most disabled seniors are relatively happy with their lives.
"These folks are not doing badly," says senior investigator Alexander Smith. "Their quality of life, as they rate it, is definitely higher than some might assume it would be for older people with disabilities."
Smith and co-author Jennifer King conducted a series of in-depth interviews with an ethnically diverse group of 62 disabled elders for their Journal of the American Geriatrics Society study. Eight-five percent of them responded "fair to very good" when asked about their well-being.
Unfortunately, their caregivers may not be as content. Previous reports estimate, for instance, that 8 out of 10 people who look after a relative suffer from anxiety and stress, and a quarter of dementia caregivers become hospital patients themselves.
This week on Professional Help, Smith and King collaborate once more to refocus the literature on dependent seniors toward caregivers, the unsung heroes of palliative care. They offer advice on how to best help the elderly maintain their dignity and sense of control, and strategies to ensure that they don't sacrifice their health in the process.
---
Reinforce the positive. It's hard to transition from being an independent working adult, to being a senior with disabilities and a heavy reliance on others. Seniors often emphasize the things they can still do on their own as evidence that their life continues to be worthwhile. You can help by reinforcing these capabilities and strengths. This may mean encouraging them to do the things they can do on their own or complimenting them on a skill. It can also just mean pointing out good weather or a comfortable home, because in our research being thankful for "everyday" experiences brought meaning to seniors' lives.
Allow the senior to make decisions. Even when someone is not able to meet their basic needs on their own, having a sense of control over their daily activities is crucial to their quality of life. In our research, many seniors noted that they had lost many freedoms, such as walking down the street, buying groceries, or serving their own food. However, they appreciated being able to choose where to go, what to buy, and how hot their coffee was. It is easy to forget how much choice we have in everything we do, and keeping this in mind when helping a disabled senior will go a long way.
Remember that seniors are unique individuals. It can be easy for dependent seniors to feel that they're a burden to the people caring for them. Many participants in our research described feeling "like a lump" and "in the way," and felt like they had lost their self-worth and ability to contribute to the lives of other people. Maintaining dignity and feeling that people around you see you as a person rather than a task or a responsibility is very important to seniors. Consider talking with seniors about their professional expertise, helping them engage in hobbies, or encouraging them to reflect on their life experiences.
Help them maintain social and family connections. Despite their need for others to assist in daily activities, dependent seniors can end up feeling very isolated. Our research shows that those with robust social relationships feel better about their lives, and the importance of these connections has also been noted in research on improving health and life after illness. Tell seniors to attend day programs with other seniors as well as healthcare professionals, and facilitate visits from family members. If you're a family caregiver yourself, don't forget to take a break every now and then so that the time you spend with your loved one is a positive experience for you both.
Focus on the little things. It's easy to get overwhelmed by all of the needs of seniors with disabilities and a fear of ourselves getting older and what we may lose. However, when we asked what makes a "good day" to the seniors in our study, their answers were typically mundane: the morning's cup of coffee, a walk with the dog, music, or a short conversation with a loved one. Seniors feel the best when they're at peace with their lives. Paying attention to the small, comforting pleasures in the end can -- and often do -- outweigh the rest.