Study of the Day: Winning Makes Us More Aggressive Toward Losers
Charlie Sheen would be so proud. In a recent experiment, those who beat their peers became more hostile after their win and really rubbed it in.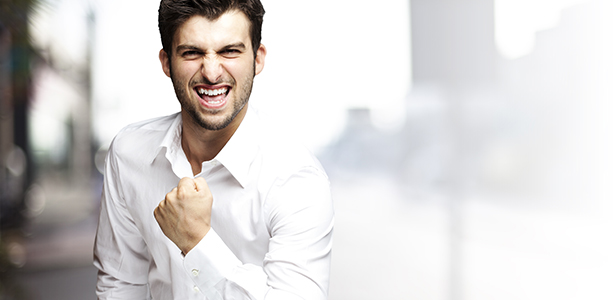 PROBLEM: Common knowledge holds that winners are gracious while losers tend to be sore about their defeat. Is this really the case?
METHODOLOGY: Researchers led by Ohio State University communication and psychology professor Brad Bushman led 103 college students to erroneously believe that they would be competing against a partner in two tasks. In the first one, the participants were shown patterns of simple shapes on a computer screen for just a fraction of a second, and they had to decide whether a dollar sign was present or absent. After 80 rounds, half of them were told they did better than their supposed partner, and half were told they did worse.
Then, in a second competition that tested their reflexes against the same faux opponent, the subjects were told that whoever was slower would be subjected to a blast of noise and the winner would decide how loud and long it would be.
RESULTS: Those who thought they won in both tasks tended to blast their defeated partners the longest and loudest. The losers of the first game didn't really act any more aggressively than normal toward their rivals after they won in the second match.
CONCLUSION: Winners act more aggressively against the people they beat than the losers do against the victors.
IMPLICATION: Losers need to watch out, Bushman says in a statement. People are more aggressive when they feel powerful, as they may after they win a competition.
SOURCE: The full study, "Are People More Aggressive When They Are Worse Off or Better Off Than Others?" is published in the journal Social Psychological and Personality Science.
Image: Aaron Amat/Shutterstock.