Study of the Day: Why Fear Persists
New research from psychologists working at Ohio State University finds that the objects of our phobias appear much larger—and therefore scarier—than they actually are in real life.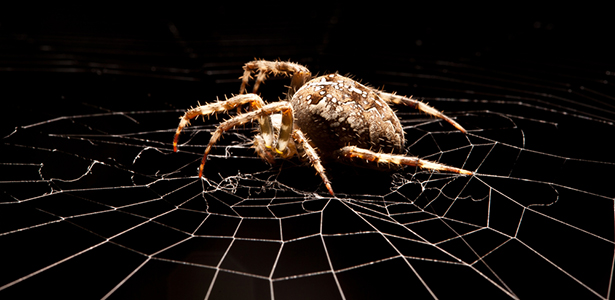 PROBLEM: To get over phobias, we're often advised to face our fears. Unfortunately, exposure therapy doesn't always work.
METHODOLOGY: Ohio State University psychologists asked 57 arachnophobes to estimate the sizes of live tarantulas after five encounters. The participants began 12 feet from the glass tank that contained the arachnids and ended by guiding the insects around the tank with a short probe. They reported how afraid they were feeling throughout these tasks and, afterwards, completed a questionnaire on their panic symptoms and remaining fears.
RESULTS: The more distressed the subjects were during their encounters, the larger they thought the spiders had been. Similar positive associations were seen between overstated spider size and heightened anxiety, panic symptoms, and overall fear.
CONCLUSION: A phobia's distorting effect on the perception of a feared object allows fear to persist. As lead author Michael Vasey put it in a statement, "If one is afraid of spiders and ... tends to perceive spiders as bigger than they really are, that may feed the fear, foster that fear, and make it difficult to overcome."
SOURCE: The full study, "It Was as Big as My Head, I Swear! Biased Spider Size Estimation in Spider Phobia," is published in the Journal of Anxiety Disorders.
Image: Tim Booth/Shutterstock.