Study of the Day: The Scent That Could Boost Your Brainpower
Forget brain food. Research from Northumbria University suggests that exposure to the aroma of rosemary improves cognitive performance.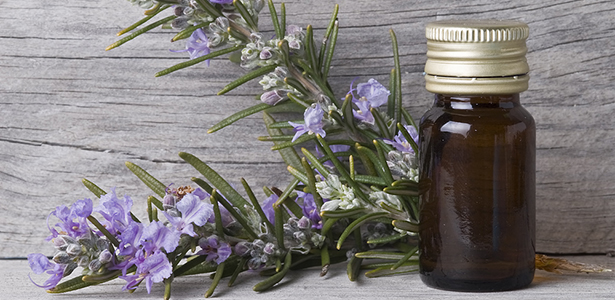 PROBLEM: Though rosemary's medicinal properties have been hailed since ancient times, there's been little scientific evidence to support the claim that its scent boosts brainpower.
METHODOLOGY: To evaluate the pharmacology of 1,8-cineole, one of rosemary's main chemical components, scientists at Northumbria University's Brain Performance and Nutrition Research Centre exposed 20 participants to varying levels of this plant's aroma as they performed serial subtraction and visual information processing tasks. They also took blood samples from the subjects before and after these cognitive tests.
RESULTS: While the rosemary oil did not appear to improve attention or alertness, those with higher concentrations of 1,8-cineole in their blood tended to perform their tasks faster and more accurately.
CONCLUSION: Absorbing 1,8-cineole, a terpene that's also found in eucalyptus and sage essential oils, may lead to improved cognitive performance.
SOURCE: The full study, "Plasma 1,8-cineole Correlates With Cognitive Performance Following Exposure to Rosemary Essential Oil Aroma," is published in the journal Therapeutic Advances in Psychopharmacology.
Image: Angel Simon/Shutterstock.