Study of the Day: Having a Simple Name Is Good in the Workplace
New research from the University of Melbourne shows employees with easier-to-pronounce monikers are more likely to get promoted.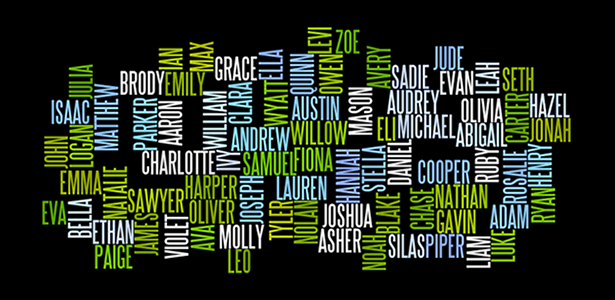 PROBLEM: How do names influence impression formation and decision-making in the workplace or in elections?
METHODOLOGY: Researchers led by University of Melbourne's Simon Laham analyzed how the pronunciation of names can influence perceptions and shape decisions to promote an employee or to vote for a candidate. They used field data on 500 lawyers in the U.S. for their workplace findings and conducted a mock ballot experiment to test their theory in a political context as well. They also used a range of names from Anglo, Asian, and Western and Eastern European backgrounds.
RESULTS: Attorneys with more pronounceable names rose more quickly to superior positions in their firms, while political aspirants with simpler names exhibited better odds of getting elected. Interestingly, this effect was driven by a moniker's ease of pronunciation, not its length or cultural origins.
CONCLUSION: People with easy-to-pronounce names are favored at work and in elections.
IMPLICATION: Laham says in a statement that it's important to realize that subtle predilections shape our choices and judgments of the people around us. He says, "Such an appreciation may help us de-bias our thinking, leading to fairer, more objective treatment of others."
SOURCE: The full study, "The Name-Pronunciation Effect: Why People Like Mr. Smith More Than Mr. Colquhoun" (PDF), is published in the Journal of Experimental Social Psychology.
Image: Hans Villarica.