Professional Help: 5 Ways to Stop Dating Violence Among Teens
Around one in 13 teens are abused on dates. Here, Psychology of Violence editor Sherry Hamby shares how parents can intervene.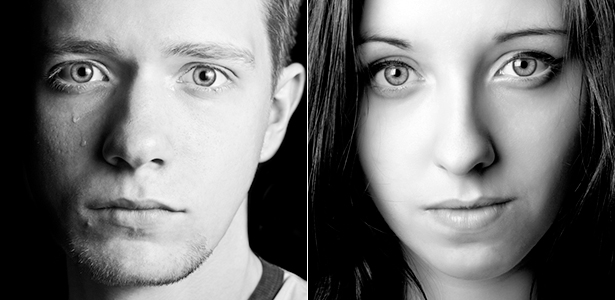 Teen dating violence doesn't happen in a vacuum. According to new research by University of New Hampshire's Sherry Hamby, both aggressors and their victims have more than likely also experienced some form of domestic or sexual victimization.
This week on Professional Help, Hamby, who also serves as the editor of the journal Psychology of Violence, shares five ways parents can curb this interconnected pattern of abuse and help their teens forge healthy romantic relationships.
---
Be a good role model. Teach your teens how to behave when dating by being respectful, egalitarian, and loving in your own relationships. Use teachable moments in real life and in TV and movies to discuss how to be assertive and how to handle difficult relationships. Also, don't be the parent who freaks out at the first mention of sex, underage drinking, or a fight erupting at a party. You'll just teach them not to mention these issues to you.
Stay vigilant. Teen dating violence is overwhelmingly connected to other kinds of attacks, even if you live in a "good neighborhood." Many victims are primarily assaulted by peers and acquaintances, while others also experience family violence. Our data shows that even teens from high-income, suburban, rural families get exposed to surprising amounts of violence and disorder, like drug deals and gang activity, especially if they're in middle and high school. Talk to your teens to find out the truth about their world.
Don't forget about online violence. Our research shows that victims of teen dating violence are three to four times as likely to be cyberbullied through Facebook, Twitter, and other social media as others. Assist your teens in making informed choices about privacy settings and with things like de-tagging their names from photos. Encourage them to call a "Facebook truce" with their friends and to keep passwords secret. Prompt them to change passwords regularly, and willingly play the heavy later ("My parents made me change my password").
Think like a teen. Teens often feel invincible and eager to explore the adult world. Messages of risk and fear -- "Don't let this happen to you" -- are developmentally inappropriate. They want things to happen. Know the red flags, but don't use them in conversations with your teen. They'll tune out or mock negative messages, and some data suggests that well-intended messages can have unintended negative consequences. Instead, give them solutions in the form of problem-solving skills, technology know-how, and coping skills for new relationships.
Be ready to help. Show concern and listen when your teens want to talk about violence, dating, and anything else. Speak up if you see someone using abusive language or threatening behavior, and, of course, don't make jokes or comments that demean individuals or groups. Finally, all parents should know about the resources that are available to help people cope. In the U.S., text "loveis" to 77054 or call Love is Respect at 1-866-331-9474 or the National Domestic Violence Hotline at 1-800-799-SAFE.
Image: latlo/Shutterstock.