Is 'Natural' the Most Meaningless Word on Your Food Labels?
A collection of the latest articles on "natural" food, which many people wrongly perceive to be equivalent to organic or healthy food.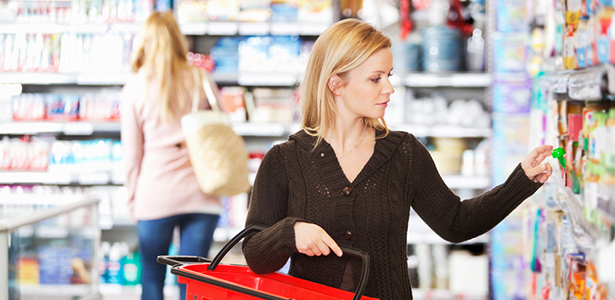 FoodNavigator.com has issued a collection of its recent articles on "natural" and processing. At issue is the meaning of "natural," which many people perceive as equivalent to organic or healthy. As I've said before, it isn't.
Natural has no regulatory meaning. The Food and Drug Administration (FDA) merely says (note obfuscating double negatives):
From a food science perspective, it is difficult to define a food product that is 'natural' because the food has probably been processed and is no longer the product of the earth.

That said, FDA has not developed a definition for use of the term natural or its derivatives. However, the agency has not objected to the use of the term if the food does not contain added color, artificial flavors, or synthetic substances.
One thing is clear: "natural" sells food products.
Image: Tyler Olson/Shutterstock.

This post originally appeared on Food Politics, an Atlantic partner site.