Australian Doctors, Scientists Wage War on Alternative Medicine
The 450 members of Friends of Science in Medicine are fighting to remove what they are calling pseudosciences from university classes.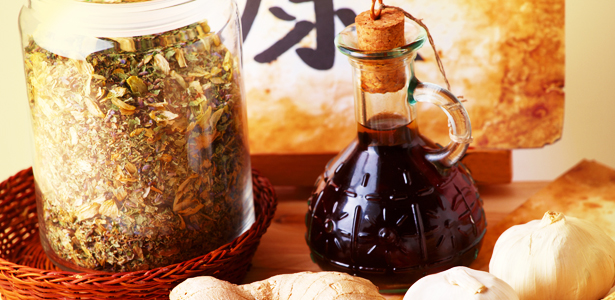 In 1997 Kevin Sorbo, known for his starring role in the television series Hercules, felt a searing pain in his left shoulder during a workout. Thinking it was a strain, he went to see his chiropractor, who manipulated his neck for treatment. Several days later the actor suffered a stroke and a recent article in Neurology Now links the aneurysm with the actions of his chiropractor. The article is currently used as reference material by a prominent group of Australian doctors, medical researchers, and scientists who are trying to curb what they refer to as pseudosciences, like branches of chiropractic practice, right at their root: the universities where they are taught.
Friends of Science in Medicine (FSM) already has 450 members. They include Ian Frazer, the inventor of the cervical cancer vaccine, and Sir Gustav Nossal, a renowned immunologist. Among their group, 50 are international and they too hope to snuff out what they refer to as modern-day quackery. The group has written a letter to all of Australia's university vice-chancellors asking them to: "Reverse the trend which sees government-funded tertiary institutions offering courses in the health care sciences that are not underpinned by convincing scientific evidence."
The questionable courses include homeopathy, iridology, reflexology, Chinese herbal medicine, chiropractic, naturopathy, and aromatherapy, some of which are taught at 18 of 39 Australian universities. "A university is supposed to be a bastion of good science, but their reputation is let down by teaching something like homeopathy," said John Dwyer, a founding member of FSM and emeritus professor of medicine at the University of New South Wales.
But in Australia, just like in the United States, alternative medicine is a billion-dollar industry. Even though the country has a decent health care system -- a publication from the Commonwealth Fund looked at seven countries and Australia's health care system was ranked third, while the U.S. was ranked last -- the interest in natural health seems to be booming. According to data from the National Herbalists Association of Australia (NHAA), 70 percent of Australians use complementary medicine.
Medicare, Australia's government health care agency, doesn't provide rebates for alternative treatments, except for chiropractic and osteopath treatment in specific circumstances. But most of the country's private insurers, who are FSM's next target, do. "People are voting with their wallets. Why would they pay for the treatments if they aren't effective?" said Stephen Eddey, the director of nutritional medicine at the Australian Traditional Medicine Society.
Rob Morrison, another founding member of FSM who is a professorial fellow at the School of Education at Flinders University in South Australia, has written off the effectiveness of some alternative health treatments as placebo-based and regression toward the mean, where patients who would have recovered without any treatment attribute their recovery to alternative medicine. And he believes that patients are drawn to these practices because orthodox medicine comes with its own problems. "Sometimes someone will go to a general practitioner and they will be out of there within 10 minutes," he said. "But if someone goes to an alternative care practitioner there is this feeling that they are being listened to. Their naturopath might sit with them for an hour and it probably feels more thorough."
FSM stresses that they are not leveling their criticism at all things considered to be alternative or natural medicine. Morrison supports the idea that there are vitamins, like vitamin D, and other natural therapies that have long been demonstrated to be effective. "We don't consider them alternative therapies because they have been proven to work," he said. "What we are worried about are things like homeopathy, iridology, or reflexology, or practitioners who talk about a mystical energy."
The movement is carrying the momentum of a similar campaign in the United Kingdom, where as of this year it will no longer be possible to receive degrees in alternative medicine from publicly funded universities.
So far, Australian universities have defended their right to teach the courses. "It's a matter for individual universities," said a spokesman for University's Australia, a body that represents the country's universities. Some of the accused institutions have also released independent statements. The Central Queensland University (CQU), which has been earmarked by FSM due to their new Bachelor of Science (Chiropractic) degree, said that the chiropractic program "...has been designed on the philosophical grounds of being evidence-based and wellness-focused."
CQU's curriculum will feature subluxation theory, which critics believe will be taught with the idea that an innate intelligence controls all normal body functions. Last December, just before FSM was formed, a letter signed by some of their current members was sent to the vice-chancellor of CQU with 39 supporters. They included Steve Hambleton, the president of the Australian Medical Association (AMA). "They are going to teach subluxation as a basis for injury and illness, but there is no evidence base for this," he said. Hambleton, who is not a member of FSM but will support them on a case-by-case basis, doesn't have an issue with chiropractic care delving into musculoskeletal alignments. "It's when they talk about an energy going up and down the spine that it becomes problematic," he said.
"Detractors of complementary medicine are dating their view of subluxation on concepts literally 100 years old and are ignoring the current and recent literature on the topic," countered Grant Stanley, the dean of CQU's School of Medical and Applied Sciences.
Proponents of natural medicine are campaigning to keep the existing courses, for some of the same reasons that FSM wants to remove them. "In order to safeguard the public, practitioners of these modalities need to be part of the same rigorous training and education as other health professionals," said Leah Hechtman, the president of the NHAA, in a statement on the organization's website.
Kerryn Phelps, a general practitioner, adjunct professor at Sydney University, and former president of the AMA, says that throughout her 30 years of practice she has referred her patients to complementary medicine practitioners on a regular basis. "There are so many people who benefit from complementary health, but what they don't benefit from are a poorly trained practitioner," she said. Instead of taking these courses out of universities she believes they need to be celebrated so that a more efficient dialogue between competing theories is encouraged.
The members of FSM are also keen to establish an exchange with some fields of complementary medicine. John Dwyer says that throughout his career he has been interested in looking toward integrating the tested methods of alternative medicine into orthodox approaches. "There's no competition between alternative or complementary medicine and conventional medicine," he said. "There's just good medicine and bad medicine. Good medicine is based on evidence."
Image: Monika Wisniewska/Shutterstock.